Anybody want to take a long shot and imagine all those ugly, toxic automobile tire dumps that defile our landscape disappearing?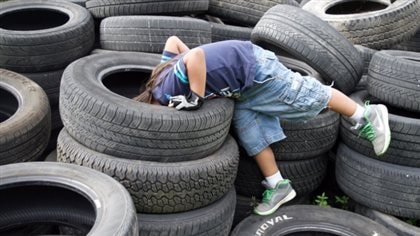 Go for it!
It could very well happen because of research currently under way in Halifax.
Engineers there are moving full throttle to confirm something they very much suspect: recycled ties can enhance the strength of soil for engineering projects like buildings, bridges and highways.
If what the scientists suspect is true, Nova Scotia could become a world leader in resolving environmental issues related to scrapped tires.
The research is being led by Hany El Naggar, an associate professor at Dalhousie University's Department of Civil and Resource Engineering.
He spoke by phone with RCI from his office in Halifax.
Listen to the interview with Hany El Naggar: