Canada's history is strangely not a subject that is really known in any depth by a large segment of the population. This is partly due to a lack of history teaching in education systems across Canada.
Sadly, it is even less well-known that many of Canada's First Nations aboriginals signed up with the Canadian military in the country's international conflicts and in many cases, they played important roles.
One of those men, the most highly decorated aboriginal soldiers and heroes of WWII is to be honoured with a statue near his home town in northern Ontario. A statue to Charles Henry Byce will be unveiled this coming weekend September 17, in Chapleau, Ontario.
Roger Chum is deeply involved in the project. He is a counsellor at Canadore College of Applied Arts and Technology in North Bay Ontario, and president of the Ontario Native Education Counselling Association.
Listen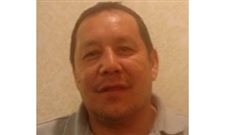 Charles Byce was the son of a Cree woman,  Louisa Saylor, and Henry Byce, a non-Aboriginal who himself was a decorated veteran of WWI.
Indeed Charles Byce was born in Chapleau Ontario while his father was overseas fighting in WW1.
The young Byce signed up at age 23, and went on to become one of only 162 Canadians to have been awarded the Distinguished Conduct Medal and even fewer who have been awarded the DCM and the Military Medal.
Roger Chum says, "We want people to know that a young man from a small town, who suffered the residential school system because of his Cree heritage, became Canada's most highly-decorated Indigenous hero of World War II. We hope his bravery and service will inspire Canadians of all ages,  especially Indigenous youth, to aspire and create their own positive journeys."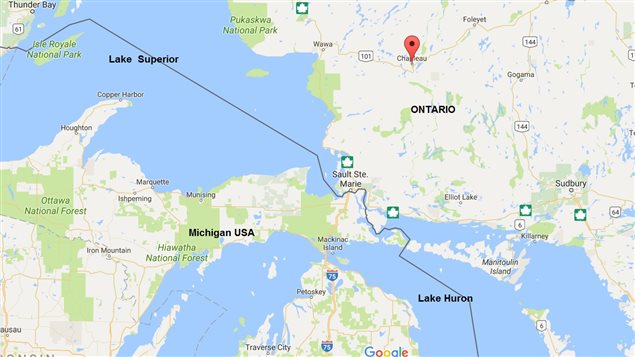 Chum also says, by recognizing the contribution of such native Canadian soldiers, it will help in reconciliation efforts between native and non-native Canadians.  Heroic First Nations people like Sgt Byce, will also help inspire and become role models for indigenous youth, who don't see many of their own in such an honoured and honourable light.
As for his heroic actions, while serving in the Canadian army in January, 1945, acting-Corporal Byce led a patrol across the Maas River in the Netherlands for intelligence gathering. The patrol immediately came under heavy fire from three  enemy positions. Byce silenced them with Mills bombs (#36 grenades) and when the third dug out revealed it's position in tossing grenades at his patrol, Byce hit them with back with another grenade, silencing them as well, His bravery earned him the MM.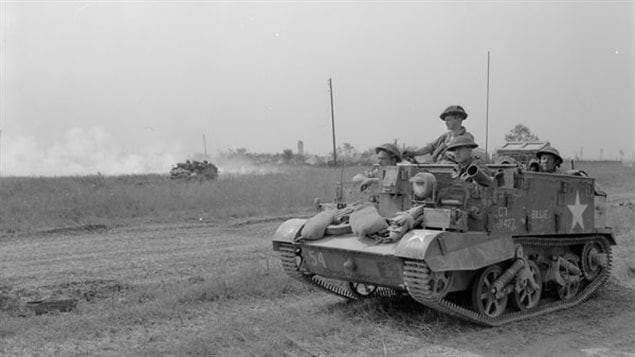 Just six weeks later in the bitter fighting in the Hochwald Forest, Byce's C-Company was being annihilated. With all officers wounded or killed, Acting-Sargeant Byce took over and fought off repeated German attacks and fighting a rear guard action, allowed the handful of survivors to escape.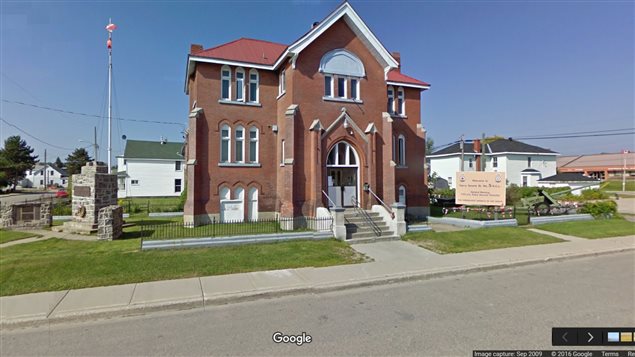 His commendation reads, "The magnificent courage and fighting spirit displayed by this NCO (non-commissioned officer) when faced with almost insuperable odds are beyond all praise. His gallant stand, without adequate weapons and with a bare handful of men against hopeless odds will remain, for all time, an outstanding example to all ranks of the Regiment."
Charlie Byce survived the war, and returned home  to work at a paper mill in the town of Espanola. He died in 1994 at age 74, his wartime exploits largely unknown except for veterans of his regiment.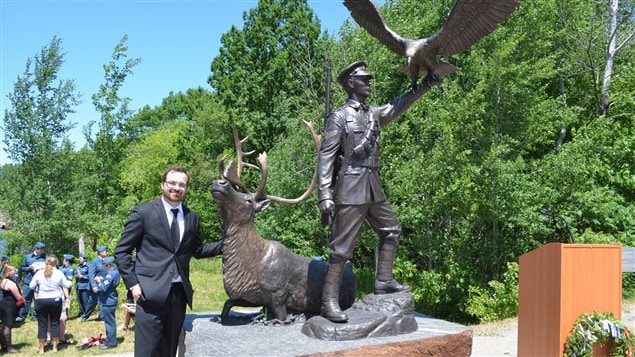 Now artist  Tyler Fauvelle, who created the wonderful bronze statue to commemorate First World War hero, Francis Pegahmagabow, will be creating the statue to honour Sgt Charlie Byce.  It will be unveiled this coming weekend Sept.17, in Byce's hometown of Chapleau. September being the anniversary of his return home from the war in 1945.
additional information-sources
Canadian Forces: Lake Superior Reg't history
Statue to WWI hero Sgt-Maj Francis Pegahmagabow
National Aboriginal Day: Honouring Sergeant-Major Francis Pegahmagabow