The Comprehensive Economic Trade Agreement (CETA) is a free trade deal between Canada and the nations of the European Union.
Worked out between the previous Stephen Harper led Conservative Party government , the deal is being promoted with equal enthusiasm by the current Justin Trudeau Liberal Party government. Both have been touting the deal as bringing great benefit to Canada and Europe.
But an independent analysis of the deal says the Canadian government studies are all wrong.
The Council of Canadians, (CoC) a non-profit social advocacy group, says that while the deal may be good for multi-national corporations, this study shows that it's bad for the average citizen and national sovereignty.
Sujata Day is trade campaigner with the CoC.
Listen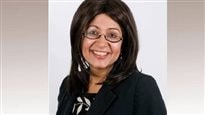 The Tufts University (USA) analysis by Pierre Kohler, an economist on sabbatical from the United Nations, and Servaas Storm, Professor of Economics at Delft University  is called CETA Without Blinders:  How Cutting 'Trade Costs and More' Will Cause  Unemployment, Inequality and Welfare Losses
The Liberal government has been pushing hard for European agreement on the deal and trade minister Chrystia Freeland has been flying to meetings with European leaders to push the deal.  She told reporters in Washington last week the deal is a pushback against the anti-globalization movement. "We see CETA as an important deal, not just for Canada and Europe, but also very powerful, today, in this protectionist moment as a way for Canada and Europe to push back against the anti-globalization sentiment and to show that a progressive trade agreement can be done", she said.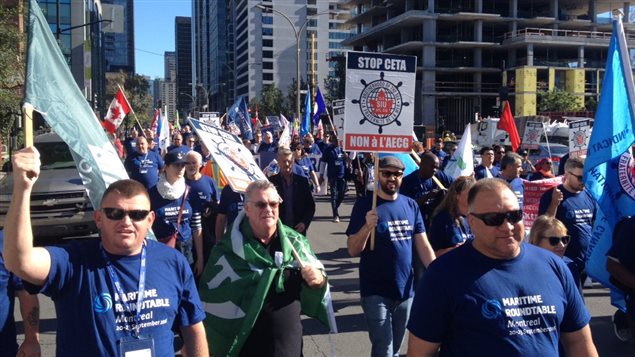 The report says the models the Canadian government used to calculate benefits for Canadians are based on full employment and no negative affect on income distribution, which it says are flawed scenarios.
This independent study is based on the U.N. Global Policy Model, and  the authors suggest implementing CETA would lead to larger government deficits in every EU country as government revenues plunge.
The report claims CETA would also put downward pressure on wages in both Canada and the EU and instead of creating 80,000 new jobs in Canada, the study says it will lead to about 230,000 job losses, mostly in Europe but about 23,000 in Canada.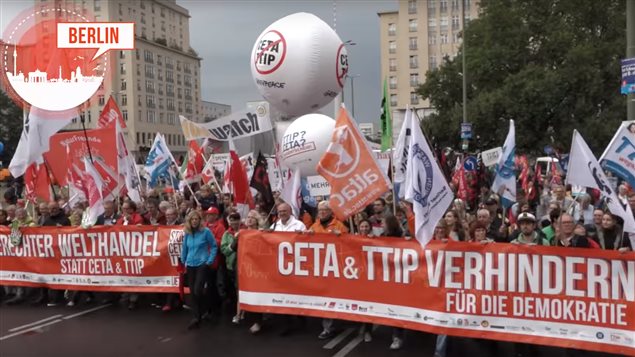 It also claims that instead of providing benefits to government incomes, "CETA will lead to net losses of government revenue. Competitive pressures exerted by CETA on governments by international investors and shrinking policy space for supporting domestic investment, production and investment will reduce government revenue and expenditure. Government deficits will also increase as a percentage of GDP in every EU country, pushing public finances closer or beyond the limits set by the Maastricht treaty."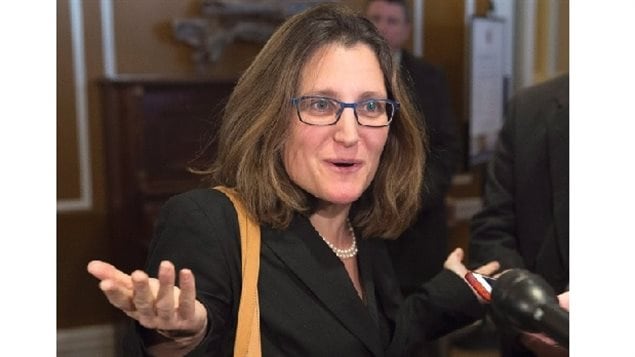 In a press release, Maude Barlow, chair of the Council of Canadians said, "That's only the economic part. We haven't begun to quantify the damage to our laws, policies, and democracies through regulatory harmonization and corporate lawsuits challenging our environmental and social standards, not to mention attacks on farmers and municipalities".
Indeed, while potential job losses are of great concern, many of the critics of CETA (and TPP, TTIP, and TISA) are even more concerned about the loss of sovereignty in such trade deals. The concern is mostly related to the ability of signatory governments to create protective social and environmental laws which may then be easily weakened or negated through corporate legal challenges through such trade agreement's controversial investor-to-state dispute settlement (ISDS) provisions.
Additional information- sources