It began as an ambitious project in the late 1950's. It ended up pushing Canada into the top ranks of space technology.
In the early morning of September 29, 1962, a rocket blasted off from from the US Vandenberg Air Force in California carrying  a Canadian satellite.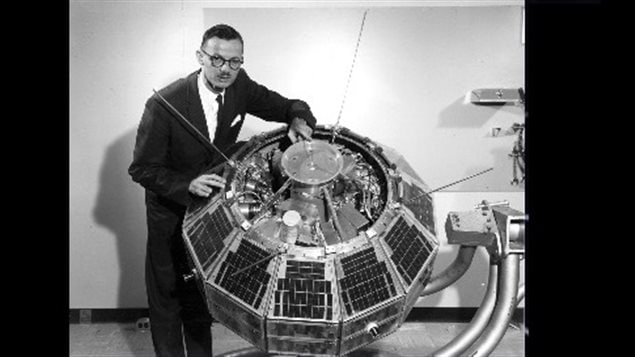 Known as Alouette-1, the satellite made Canada only the third country to have built and operate a space satellite, after the US and the (then)  USSR.
The project began in 1957 at the Defence Research Telecommunications Establishment (DRTE) under the leadership of John H. Chapman and was initially known simply as S-27 or the Topside Sounder Project.
We were really having to develop a new art .. there was very little precedent for what we were doing". Franklin
Alouette-1 was designed to study the upper ionosphere from above using 700 different radio frequencies.  At the time, American scientists thought the project goals were too advanced for the available technology, but innovative Canadian scientists overcame the technological obstacles.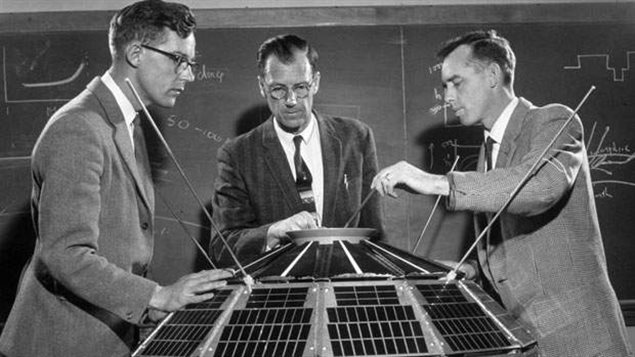 Colin Franklin, aged 31 in 1959 when he joined the team, was chief electrical engineer. Quoted by The Canadian Press in 2012 he said, "Transistors were just in their infancy in those days (and) there were no textbooks and virtually nothing in the way of reports and there was really nobody else to go to at the time. We were really having to develop a new art in space mechanics and space electronics because there was very little precedent for what we were doing".
In fact, Alouette-1 was expected to last only one year, but instead lasted for ten before it was deliberately switched off.
The institute of Electrical and Electronic Engineers (IEEE) declared Alouette-1 a milestone in 1995.  The milestone designation represents key historical achievements in electrical and electronic engineering.
The success of Alouette-1 led the US to collaborate on three more such satellites studying the upper atmosphere; Alouette-2, ISIS-1, and ISIS-2.  This latter was the first to relay images of the Aurora Borealis taken from above.
Canadian expertise then led to another milestone in 1972 when Canada launched Anik A-1, the world's first geostationary communications satellite. It also lasted ten years, being retired in 1982.  The Anik series has led to 16 satellites, five of which are still in use.
Canada's first satellite, Alouette 1, was largely designed, built and tested at the CRC's Shirleys Bay Campus. Dr. John Chapman reveals the internal electronics of the satellite in 1962.
Today Canadian space technology is used on many international research satellites such as one of the most recent "OSIRIS-REx" which launched earlier this month.
additional information -sources