There has been a rash of deaths across Canada and thousands worldwide as the extremely powerful synthetic opioid, fentanyl, has made its way into street drugs. Fentanyl can be up to 50 times stronger than heroin. Recently an even deadlier threat has come onto the scene.
Carfentanil, another synthetic, is an is an analog of fentanyl, but is 100 times stronger.
Considered a terrorism threat, a miniscule amount weighing less than a grain of salt can be deadly. Imagine what a kilogram could do.
Yet the Associated Press (AP) in the United States has found that several Chinese companies are willing to make and export the drug for  less than $3,000 US per kilo.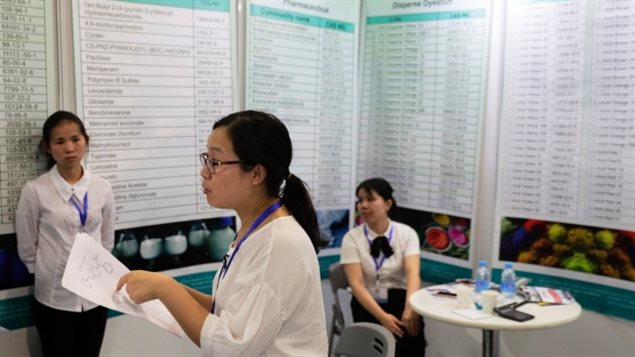 It's a weapon," said Andrew Weber, U.S. assistant secretary of defense for nuclear, chemical and biological defense programs from 2009 to 2014. "Companies shouldn't be just sending it to anybody."
In a September investigative report, the AP found 12 Chinese companies willing to export the drug to the U.S,. Canada, U.K,,  France, Germany, Belgium, and Australia, and with no questions asked.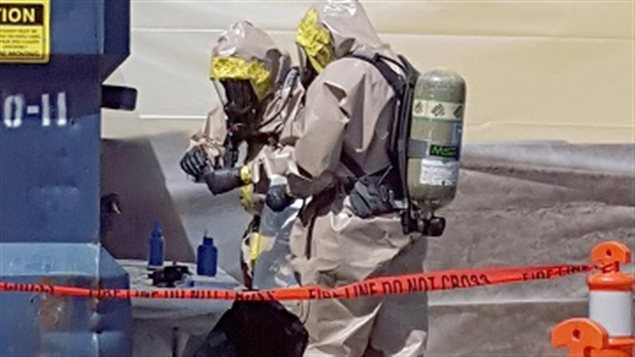 Before discovery by drug dealers, carfentanil had been explored by several countries as a chemical weapon. It is now banned as a weapon under the international Chemical Weapons Convention.
The US has been developing strategies to deal with the drug both if used as a weapon of war, and as a potential terrorist threat.
Speaking to the Associated Press, Andrew Weber also said  "Countries that we are concerned about were interested in using it for offensive purposes," he said. "We are also concerned that groups like ISIS could order it commercially."
China now controls fentanyl, and several related drugs, but not carfentanil.
AP did not order any carfentanil so could not confirm if any shipments actually contained the drug. However, Chinese drug companies contacted said they would ship the drug, and or several others which were on the controlled drug list even suggesting the best shippers and methods to evade customs checks.
In June containers of the drug were seized in Vancouver destined for a man in Alberta. Police in August arrested the man.
China's Ministry of Public Security refused the Associated Press' repeated requests for comment.
additional information-sources