Andrew Beckett, joined the military as a high school dropout,
He has since gone on to become a trauma surgeon and authority on trauma techniques. His skills and lessons learned at front line battlefield hospitals are helping to improve emergency surgery in civilian hospitals.
Still a member of Canada's regular force army, Dr  (Major) Andrew Beckett, (MD, CD, FRCSC, FACS) is currently a trauma surgeon and critical care specialist at the Montreal General Hospital, and trauma advisor to the Surgeon-General of Canada.
Listen
Major and doctor, Beckett is one of the specialists the military sends to public hospitals. This is a programme to both aid civil society, and keep their surgeon and trauma skills up to date when they are not immediately needed for Canada's military missions.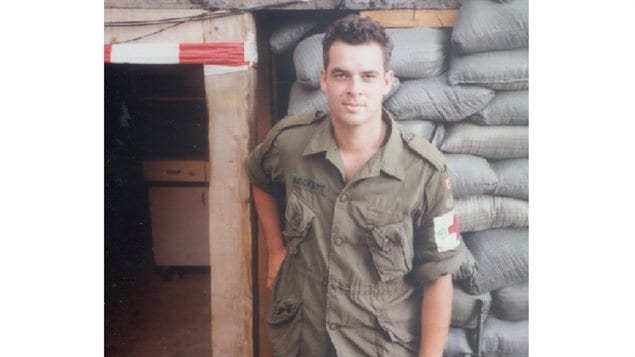 Beckett says that throughout history, medical lessons learned from the battlefield have always benefitted societies post-war.
He notes that personnel trained in the military bring their skills and techniques to operating rooms across the country and help improve care across Canada.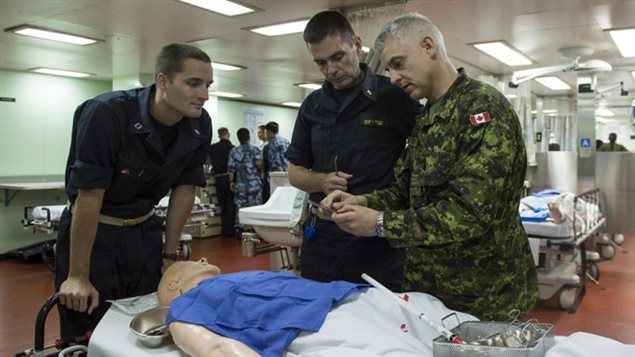 In addition to his current duties in trauma care at the Montreal General Hospital, he is currently also doing research on better methods of transport of blood to remote locations. The innovations he and others are creating will help in medical situations around the world.
As for Remembrance Day, he has a lot of memories, He says he will remember friends of his who have died in service, the patients he has saved, and the ones he has lost. He says it is always an important day for him.