It has usually been a very rare occasion to spot killer whales in the Arctic.
With their high dorsal fins, they traditionally kept away from the northern regions.
With climate change and sea ice in the Arctic and Hudson bay forming later and melting earlier, the orcas have been spotted moving further into both areas.
In the last few years there have been several reports of orcas spotted in Arctic waters as the ice free season lengthens. Orcas have also been spotted around Churchill Manitoba in the waters of Hudson Bay.
This could have a drastic affect on the food chain and ecosystem, as they become top predators in competition with polar bears for food.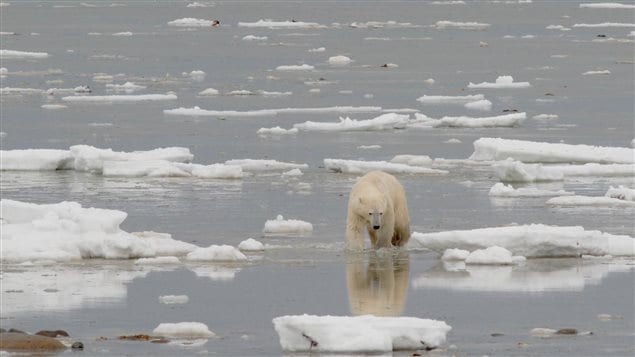 Steven Ferguson, a researcher with Fisheries and Oceans Canada and the University of Manitoba, is quoted by CBC saying, ""We are seeing a lot more killer whale activity in Hudson Bay and they are a top predator.  "They appear to be eating other whales and seals and, I would imagine, if we lose our sea ice they will replace polar bears as that top predator".
Polar bears need the sea ice to hunt for seals, but in addition to competition with polar bears for those seals, the killer whales could also be a serious threat to beluga whales.
There are an estimated  50-60,000 beluga whales in Hudson Bay, and  orcas are known to attack and eat belugas. More orcas for longer periods in Hudson Bay could pose a major threat to the belugas.
There are also reports of Greenland sharks moving into Hudson Bay as well.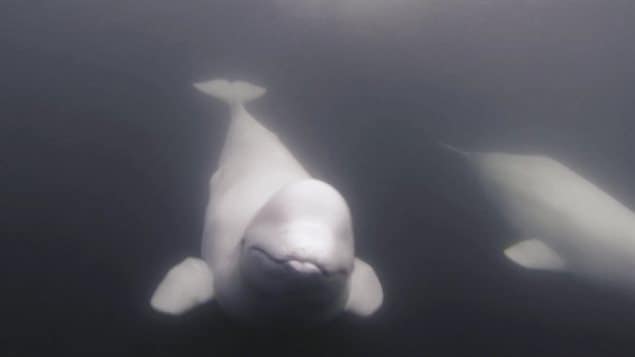 Another concern is that as the polar bears have to swim longer distances to the sea ice, or between ice patches, they could become victims of the orcas or even sharks,
In 2008, researchers at the Norwegian Polar Institute found the jawbone of a young polar bear in the stomach of a Greenland shark. Although not entirely conclusive, evidence seems to point to the killing of the bear and not scavenging of a dead bear.
For Inuit in northern areas, the presence of killer whales could also mean increased competition for the marine mammals they themselves depend upon.
additional information- sources