"Tree" honours fishermen lost at sea.
Christmas is usually considered to be a time of joy, and the traditional Christmas tree, a lovely symbol of that joy.
In the lobster fishing communities on Canada's east coast a tradition has begun in recent years to create a community "Christmas tree" out of lobster traps, filled in with spruce or other coniferous branches, and decorated with lights.
For those fishing communities, the Atlantic can be a harsh and cruel environment. Tragically many fishermen have perished on the sea.

CBC- time lapse creation of 2015 tree

In the community of Barrington and Cape Sable Island at the extreme southern tip of Nova Scotia, the "tree" in recent years has taken on an added significance.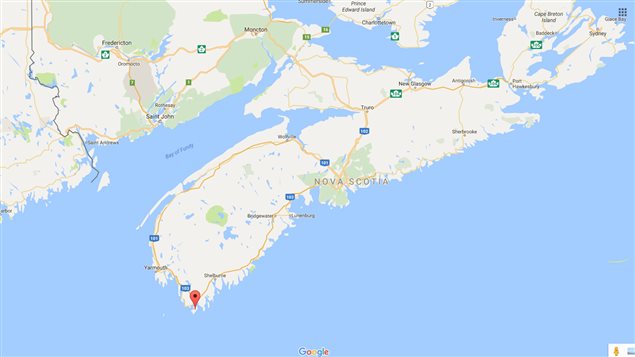 The community has added as decorations, lobster trap buoys that belong, or belonged to, boats in the community, and to fishermen who have been lost at sea.  Each one has been labelled and identified to a father, son, husband, relative fisherman who was lost at sea. As many say, it's a way of keeping their memory alive at this important time of the year for families.
CBC REPORT 2016

As one Cape Sable Island resident put it, "Each bouy has a story to tell, and it's an important one".
Additional information- sources