Crohn's disease (CD) is a chronic inflammatory bowel disease. It often affects children and adolescents with 20-30 percent of patients showing their first symptoms before age 20.  These symptoms can include diarrhea, abdominal pain, fatigue, fever, poor growth, and sometimes gastrointestinal bleeding. In children, slightly more boys than girls are affected.
Researchers are now looking at the relationship of intestinal bacteria and how that can affect development of CD.
Dr David Mack (MD, FRCPC) is a co-author of the research paper. He is a professor in the Department of Paediatrics, Faculty of Medicine at the University of Ottawa, and Director of the Children's Hospital of Eastern Ontario-Inflammatory Bowel Disease Centre
Listen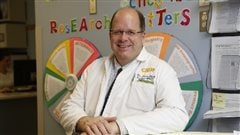 The research was published in the November 23 online science journal, Nature Communications, under the title. Altered intestinal microbiota–host mitochondria crosstalk in new onset Crohn's disease. (full paper HERE)
It's not certain what triggers Crohn's disease, susceptibility. altered immune responses, intestinal microbes and environmental factors are involved.
For instance it is known that smoking exacerbates the problem, but other things that lead to a disturbance in the healthy bacteria balance in the gastro-intestinal tract of an individual are implicated as well. 
These triggers can include intestinal infections, stress, some anti-inflammation drugs and antibiotics can upset the GI bacterial balance.
While antibiotics to target specific "bad" bacteria can be life-saving in serious bacterial infections, they also take out "good" bacteria  in the intestinal tract which can complicate the healthy bacterial balance and lead to problems in those so pre-disposed.
The team of researchers  is combining their different expertise to look at the  the huge community of intestinal microbes within the intestinal tracts of patients with Crohn's disease to understand how the microbes metabolic production of chemicals and proteins affects and interacts with the human host that leads to Crohn's disease with the idea to find new treatments.
Dr Mack says it appears that once triggered "bad bacteria" can increase and act together to use the body against itself in an immune system reaction to make physical changes to the intestine (inflammation) perhaps to create an environment more suited to themselves while also making it harder to treat them in this "conducive" environment.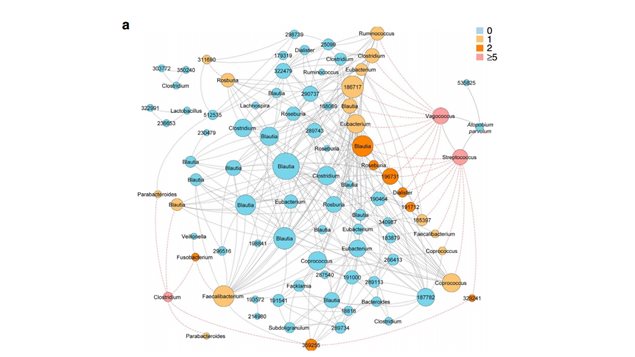 Newer Crohn's disease treatments work to alter the body's immune system derived components to reduce the physical inflammation reaction on the lining of the intestinal tract that defines Crohn's disease. These medications are effective but are costly. They must be taken long-term and also have potential for serious side-effects.
The new research seeks to better identify the interactions of bacteria with a view towards altering the harmful metabolicbacterial networks causing the inflammation.
Dr Mack says as they explore this change in research hypothesis is being helped by new technologies, and although early results look promising, there is still a way to go.
 The research team includes Alain Stintzi, professor at uOttawa's Department of Biochemistry, Microbiology and Immunology; Dr. Daniel Figeys, professor at uOttawa's Department of Biochemistry, Microbiology and Immunology and Dr. David Mack. Dr. Christian Jobin, professor at the Department of Medicine of the University of Florida was an important collaborator providing key expertise in the studies reported in the Nature Communications article.
additional information – sources