The Sir John A. kilt skate
It takes a Canadian (with some Scots DNA usually) to don a kilt and brave the rigours of a Canadian winter, and do it on ice skates!
But, on the occasion of the anniversary of the birthday of Canada's "Father of Confederation", Sir John A Macdonald, that's what a lot of Canadians are going to do starting this month.
The event is officially called "Sir John A's Great Canadian Kilt Skate"
Don Cummer is a speech writer, author of young readers historical fiction books, and "skater-in-chief" of the Scottish Society of Ottawa. He is the originator of the kilt-skate, now  in its third year as a rapidly growing, all ages, cross-Canada fun (and brave) event.
Listen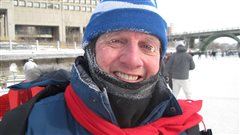 Cummer's birthday happens to be January 11th. As he has Scottish roots, he would don a kilt as a lark and along with a few friends and family, head out around the birthday date onto the Rideau Canal in Ottawa, a very popular skating venue.  The Rideau is billed as the longest skating rink in the world.
Coincidentally, Canada's "Father of Confederation", Sir John A Macdonald, was also born on January 11th, but in Scotland.
January 11, 2015 was the 200th anniversary of Sir John A's birth and the Scottish Society of Ottawa knowing of Cummer's annual skate on the Rideau clad in kilt, asked him to organize a larger public event in 2015 as a Sir John A tribute.
The idea caught on very quickly and soon there were Sir John kilt skates in a few locations across the country.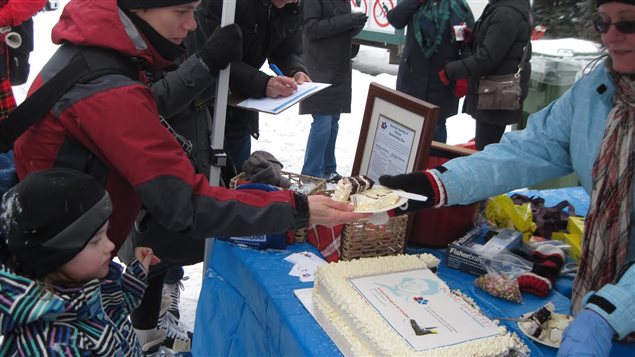 Canada's 150th birthday
This year is expected to bring out much larger crowds for all the kilt skate events as it is Canada's celebration year, marking 150 years since Confederation.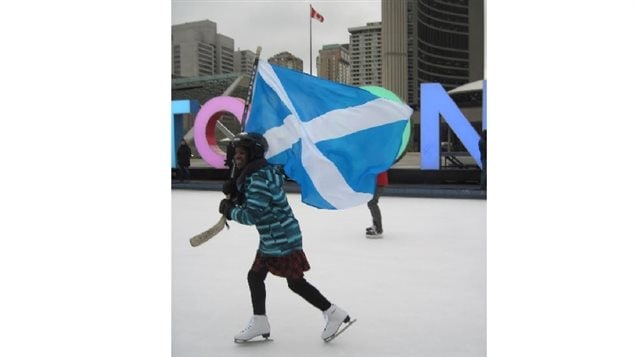 With a little financial help from Scotland for promotion, this year the number of communities participating has grown to seven major and medium-sized cities across Canada with the possibility of even more joining as late comers as word spreads
This year's "Sir John A' Great Canadian Kilt Skate kicks off in Montreal and Lloydminster (which straddles the Alberta-Saskatchewan boundary) on January 14th with other cities participating later in January and February
Additional info