A Canadian study found no evidence that using e-cigarettes entices young people to start smoking cigarettes. Researchers at the University of Victoria also found vapour devices are at least as useful as patches and gum for those who want to quit cigarettes.
They found vapour from e-cigarettes carries far fewer toxins than do cigarettes and they stay in the air for a much shorter period of time.
At the same time in the  U.S., the surgeon general warned that e-cigarettes could potentially draw young people into nicotine addiction.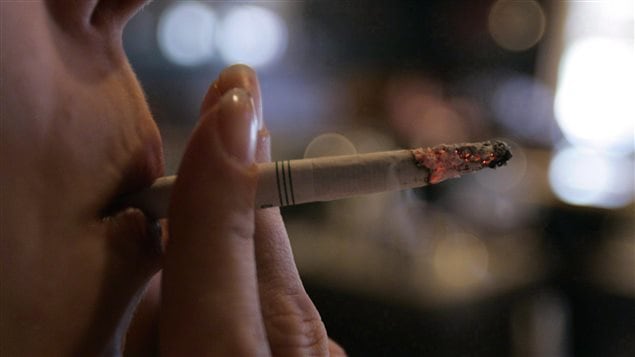 Too early for definitive conclusions
"In a sense it's just too early to have a firm conclusion one way or another in the aggregate," says Rob Cunningham, a senior policy analyst at the Canadian Cancer Society. "In Canada compared to the United States, we've only had e-cigarettes for a couple of years. For that 14 or 15-year old are they going to be smoking when they are 24 or 25? We need more time."
Listen
In the U.S., statistics suggest banning e-cigarettes may have increased teen smoking. In Canada, teen smoking fell one percentage point from 2013 to 2015. At the same time the incidence of vaping grew. And not all of the vaping products they used contained nicotine.
Legislation being considered
Canada is currently considering legislation to regulate the manufacture, sale, labelling and promotion of e-cigarettes and vaping products. There likely will be plain packaging required. Cunningham says the proposed restrictions on advertising do not go far enough and allow ads during children's television programs and on billboards near schools.
There will be much more debate before proposed legislation is rolled out.