Politicians and advocacy groups are calling on the Canadian government to take action to protect refugees and others from the U.S. travel ban. U.S. President Donald Trump issued an executive order which stopped that country's refugee program and banned all entries from seven Muslim-majority countries for 90 days.
Visas for the stranded
Canada's immigration Minister Ahmed Hussen has said Canada will grant temporary resident visas to anyone who is stranded here because of the U.S. ban. The opposition New Democratic Party says the government should go further and fast-track acceptance of Syrian refugees who had approval to go to the U.S. but are now denied entry. The party also wants Canada to lift the cap on privately-sponsored refugees.
Amnesty International Canada and the Canadian Civil Liberties Association want the Canadian government to go further and suspend the Canada-U.S. Safe Third Country Agreement. Under this accord, people who are in the U.S. may not seek asylum in Canada but must claim in the U.S.
U.S. no longer considered 'a safe third country' by groups
The Canadian Civil Liberties Association (CCLA) says it no longer considers the U.S. to be a 'safe third country.' Amnesty says Trump's travel orders "violate numerous binding international refugee and human rights provisions." Lifting the agreement would allow those in the U.S. to apply to come to Canada.
The CCLA wants Canada to increase the number of refugees it accepts to accommodate those from the seven countries who are barred from the U.S. and it wants procedures put in place to efficiently process asylum seekers affected by the ban. Canada, it adds, must be careful about the information it has agreed to share with the U.S. and ensure that innocent people are not put at risk by information provided by Canada.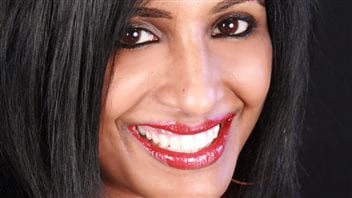 Need is called 'very urgent'
Sukanya Pillay of the CCLA says it is "very urgent" for Canada to help some of the people affected by the U.S. travel orders. "We have a global refugee crisis on our hands. There are people right now while we speak who are fleeing persecution, who are fleeing torture, who are fleeing war, who are fleeing terrorism, and we need to provide them with a safe haven.
Listen
Call to do the moral, legal thing and more
"This is not only a moral duty and a legal duty. It is also a very practical duty if we are concerned about international peace and security. The more refugees, the more people who are fleeing persecution and have nowhere to go, the more instability we have in the world and the more recruitment methods we have for terrorists.
"We need to look at the big picture here and recognize that by doing what happens to be the legal thing and the right moral thing, we may also be contributing to a world that is safer."