You keep a clean and tidy suburban house, and you're proud of it. But in spite of that, there's a whole world of creatures that like your house too.
Toronto-based filmmaker Roberto Verdecchia of 52 Media wrote and directed "The Great Wild Indoors"
Listen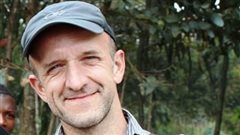 They're there alright, you just don't notice them. They hide in dark corners, come out at night, or being tiny, simply scoot by without you noticing.  The majority of them are harmless, at least to humans, but every day and every night, it's a struggle for survival amongst themselves all within your home.
Verdecchia filmed a group of etymologists who say there are on average about 100 different species of insects that live in any given typical suburban house.   It certainly came as a surprise to the Canadian family who let the insect researchers and filmmakers into their house.
The average house contains probably some varieties of spider, maybe carpet beetles which feed on wool carpets, perhaps pillbug/woodlouse/potato bug which isn't actually a bug, but a crustacean that breathes through gills and needs dampness like in a basement, or a masked bedbug hunter, a predator of a variety of insects that covers itself in dust as camouflage.  All in all, an entire gallery of creatures we live with.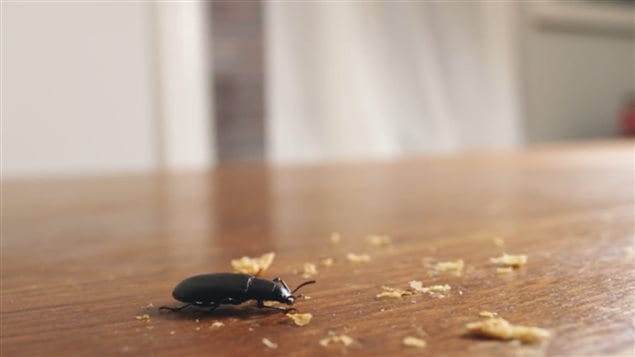 Director Verdecchia says it was not easy to film such tiny creatures in the often tight dark spaces, and often at night, but the result is excellent
As to why he made this film, he says, "Honestly, I was never a "bug guy". Never one to go pick up a beetle outside or have a daddy longlegs crawl on my hand. But once I began to learn more about all the critters that make their homes inside our homes, I became fascinated. So part of my aim in making this film was to turn people on to the amazing wildlife that lives all around them. I'm hoping people may look a little differently at the spider in their bathroom if they knew more about it. Maybe even appreciate or admire it! It turns out you don't even have to leave your house to enjoy the marvels of Nature."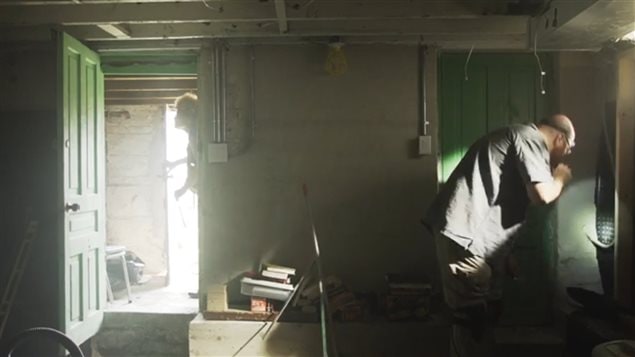 The film will be broadcast across Canada on the public network on the science show called "The Nature of Things' on Thursday, Feb. 9, 2017 at 8pm ET. It will be  rebroadcast on the CBC News Network Saturday, February 11 at 7 pm ET and Sunday, February 12 at 4 am ET and again at 8 pm ET. As of February 9, it can also be streamed in its entirety for a limited period of time online  HERE   (note it may be geo-blocked for addresses outside Canada)