People gathered in communities across Canada on Feb. 25, 2017 asking the government to take action to protect freedom of the press.
'Serious scandals…press freedom violations'
"The day of action was brought together in response to a really serious series of scandals and press freedom violations that we feel really undermines Canada's claim to respect media rights," said Duncan Pike of the Canadian Journalists for Free Expression (CJFE).
Pike pointed to the case of VICE journalist Ben Makuch who is fighting an attempt by Canada's national police to force him to hand over information about a source. If sources fear their anonymity is not protected they will stop speaking with journalists. And if sources are revealed it turns journalists into another arm of law enforcement agencies, he says.
Listen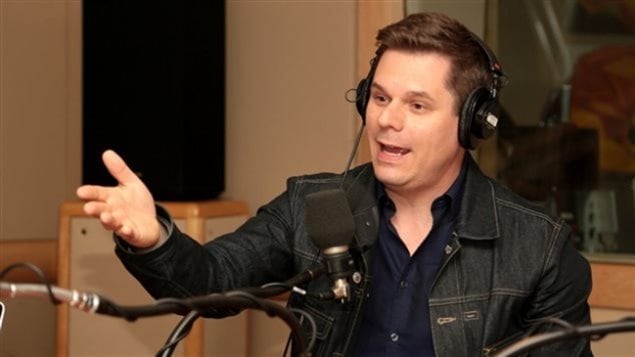 Police spied on journalists
Pike also mentioned the revelation in November 2016 that 11 reporters were spied upon by police in the province of Quebec. The CJFE is calling for a law that would shield them from this kind of monitoring.
Journalists have also been waiting more than a year for the government to make changes to its terrorism law that Liberals promised while they were campaigning in the last federal election. They want the entire Bill C-51 dismantled, line by line.
Echoes of Trump's language 'echo' in Canada
The CJFE is very concerned about U.S. President Donald Trump's criticism of the press and his refusal to let some of them attend a meeting less formal than the official press briefing.
"This kind of thing hasn't yet migrated here to Canada but it's something we're very concerned about. We do have some politicians beginning to echo that kind of language around fake news and part of the point of this rally is to say that these kinds of politics and kind of language have no place in Canada," said Pike.
"We recognize that attacks on basic media freedoms undermine our democracy in a really fundamental way. So, we're pushing back on that right now, before it gets a foothold in Canada."