By spring 1917 the First World War had stagnated into a war of attrition. Other than an initial victory by the Serbs at Mt Cer in 1914, the Allied forces had suffered many defeats and no real progress since the beginning of the war,
Then came a major and impressive Canadian victory at Vimy Ridge
A major event has been organized to commemorate the 100th anniversary of that seminal victory.
Peter Mills is the Special Advisor to the Director-General for 2017 Milestone Events for the Government of Canada.
Listen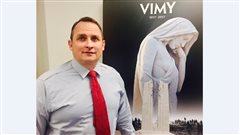 Vimy is a ridge of high ground which the Germans had occupied since their initial attack into France. They had resisted all attempts to retake the heavily armed and fortified ridge which resulted in horrific losses on the Allied side
In 1917 the task was given to the Canadians. The four Canadian divisions previously spread out among British lines, were brought together to fight for the first time as a unified Canadian force.
They succeeding in taking the ridge in a battle that lasted from April 9-12.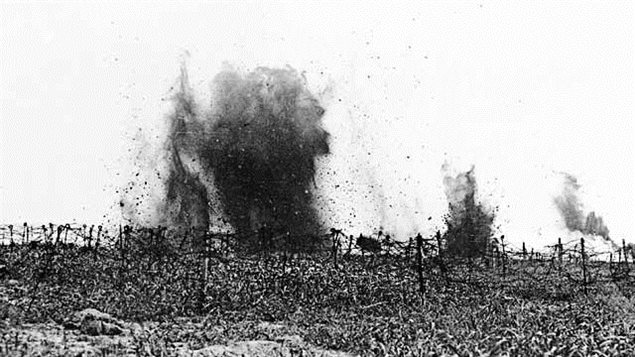 Though not an enormous strategic win, it was however an enormous morale booster for the Allies, the first significant win in the war.
The Canadian victory at Vimy Ridge has been attributed in large measure to the meticulous planning by the Canadian commander. Still a very young nation, it is often cited as another major step in creating Canadian identity and pride.
Vimy is also the site of what is arguably the most impressive war memorial.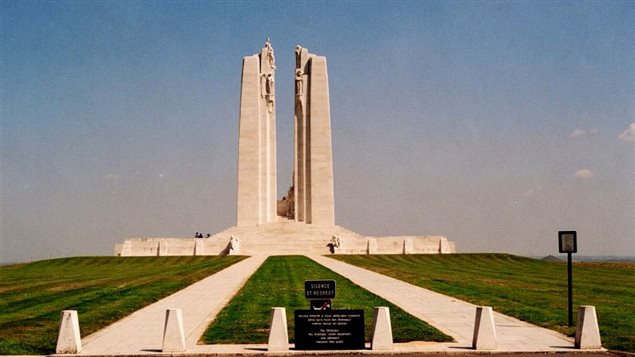 It is around this memorial that commemoration ceremonies will take place on the 100th anniversary next month.
About 20,000 people are expected to gather around Vimy during the beginning of April.
There will of course be an official Government of Canada delegation travelling to France. The delegation will include Veterans,  school children and youth, regimental  representatives, other officials and parliamentarians.
As well, many Canadian young people have been officially invited as part of Canada's 150th celebrations, to take part in order to learn first hand about their history and their heritage.
There Royal Hignesses, Princes Charles, William, and Harry are also expected.
Canadian artists will perform at the ceremonies, and replica WWI fighter planes will do flypasts.
For those participating in the week of events it will be a mix of emotions ranging from sad reflection to celebration.
It will also be an opportunity for many around the world, including many Canadians to learn about this major historical event  in Canadian and world history.
additional information