The asylum seekers who sheltered NSA whistle blower Edward Snowden in Hong Kong in 2013 are facing imminent deportation and lawyers want Canada to quickly accept them as refugees. There are four adults and three children who may be put into foster care should their parents be deported.
'Racing against time'
"We're trying to protect our clients," says Michael Simkin, a Montreal lawyer who is director of For the Refugees, an organization set up to raise money for the families and lobby to bring them to Canada.
"Really what we're doing is racing against time, making sure that they get into Canada before they're deported from Hong Kong back to their home countries of Sri Lanka and the Philippines where they risk detention, torture or even death."
Listen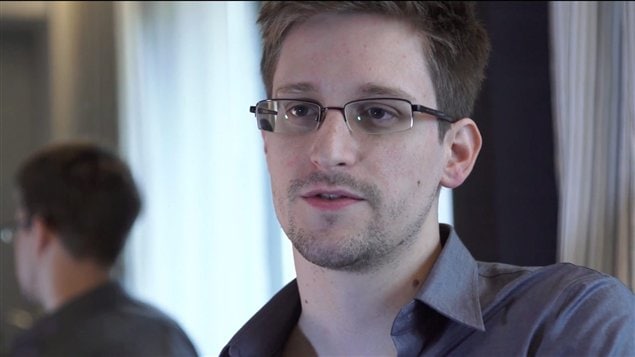 Asylum seekers face persecution
In 2013, Edward Snowden leaked a trove of classified information showing that the U.S. National Security Agency was gathering the private information of millions of people. Knowing he would be arrested, Snowden flew to Hong Kong. Fearing authorities would find him in his hotel, his lawyer brought him to stay with refugee families who had no idea about what he had done.
The sheltering families were featured in a film about Snowden. This compromised their anonymity and they soon began to face persecution.
Hong Kong embarrassed by world attention, says lawyer
Refugees in Hong Kong are almost never accepted, but they are tolerated for long periods in hopes they give up and go away, says Simkin. But after lawyers held a news conference on March 9 about their desire to come to Canada three were suddenly summoned for deportation hearings and the fourth faces one tomorrow. They could be forced to leave at any time.
Simkin says they have become an embarrassment to Hong Kong because their plight brought the territory's dismal treatment of refugees to world attention. Now authorities want them out, he says.
The lawyers have made direct appeals to Canada's immigration minister asking that their request for asylum be fast-tracked but they have so far heard nothing. Because of privacy law the immigration department refused to provide any information on the cases.