It certainly ranks as one of Canada's more curious health exports–a cancer screening service performed by dogs, half of them rescued, all of the mutts.
It's all happening in the small (55,000 residents) Quebec city of Aylmer and is the brainchild of Glenn Ferguson, a former advertising graphic designer who saw a BBC documentary about similar operations in the U.K. and California five years ago.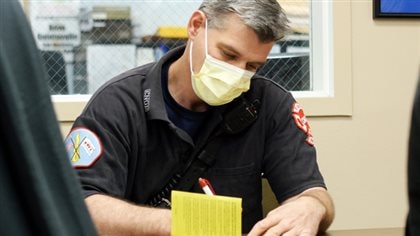 Ferguson and his wife, Donna, were moved by the possibilities of doing something similar in Canada.
Dog lovers both, they took the plunge into the unknown, purchasing four dogs that they began training to identify cancer's smell by using samples collected from patients who had yet to undergo treatment.
They have since added two more dogs with two more due to arrive in the not-to-distant future.
All are part-beagle combined with various other breeds of hounds.
The Fergusons and their dogs have now screened over 20,000 U.S. firefighters and members of their families from 50 firefighters unions, enough success for Donna, whose salary was helping to bankroll the operation, to quit her graphic designer job last November to work full time on the project.
Many in the scientific community remain sceptical, but the Fergusons estimate their dogs are 60 to 70 per cent accurate in their screening and have posted recent studies on dogs' abilities to detect cancer on their website (CancerDogs.ca).
I spoke by phone with Glenn Ferguson on Monday.
Listen