A new analysis of studies suggests that out of seven countries, Canada and the U.K. are home to babies that cry the most. Professor Dieter Wolke of Warwick University in England developed what is purported to be the world's first universal charts for the "normal amount of crying in babies during the first three months" of life.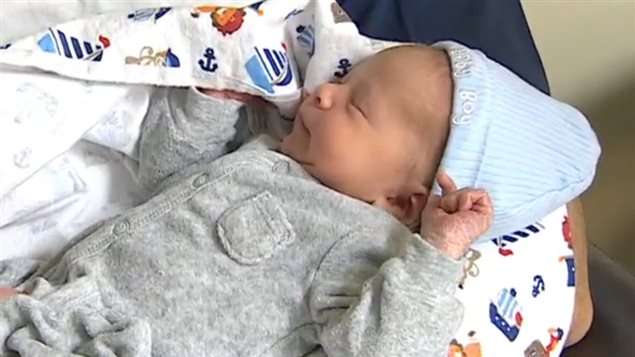 Canadians less likely to live with reassuring relatives
Crying elicits a lot of concern among parents particularly in countries like Canada, where parents are less likely to live with their own parents or relatives who could reassure them about the causes of crying.
Wolke developed his charts in a bid to help health care professionals reassure parents about the normal amount of crying.
An average of two hours a day at first
He found that on average babies cry for about two hours a day in the first two weeks. They cry the most—about two hours and 15 minutes–at the age of six weeks. The crying gradually diminishes to an average one hour and 10 minutes by 12 weeks.
The seven countries studied were Canada, Denmark, Germany, Italy, Japan, the Netherlands and the U.K. Babies cry the most in Canada, Italy, the Netherlands and the U.K. They cry the least in Denmark, Germany and Japan.
We still don't know why
But for crying more than three hours a day for at least three days a week, the winners were babies in the U.K. and Canada followed by those in Italy.
Sadly, the study did not discover why some babies cry more than others but it noted there were large and normal variations. Wolke says further research could look at cultures where there is less crying to see whether that could be related to parenting or other factors relating to pregnancy or genetics.
The analysis was published in the Journal of Pediatrics.