It seems a strange situation, children who were happier in a rebel camp at war, than they are after they gain their freedom.
These are children who were abducted as child fighters or female sex slaves, and camp workers, and an even younger generation born in the makeshift rebel camps in the bush.
Myriam Denov (PhD), studied their attitudes and lives during and after their time "at war".
She is a professor and Canada Research Chair in the School of Social Work at McGill University, Montreal.
Listen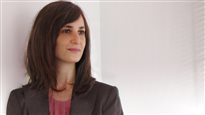 The study involved children who were victims of Joseph Kony's Lord's Resistance Army, which for more than two decades has terrorized northern Uganda and into parts of Sudan, the Central African Republic, and the Democratic Republic of Congo.
During that time the rebels killed and maimed tens of thousands, while also taking literally tens of thousands of children captive and forcing them to live and fight with the rebel group during these many years.
One can imagine that in the bush these young people faced all kinds of hardships and abuse, and that freedom would bring release and relief. The study found however, that wasn't necessarily the case.
Professor Denov found that for these children and the second generation born in conflict, the time in the bush strangely provided a sense of belonging.
Freedom didn't bring the relief expected, but instead a degree of rejection and societal blame for the sins of their forced husbands or fathers.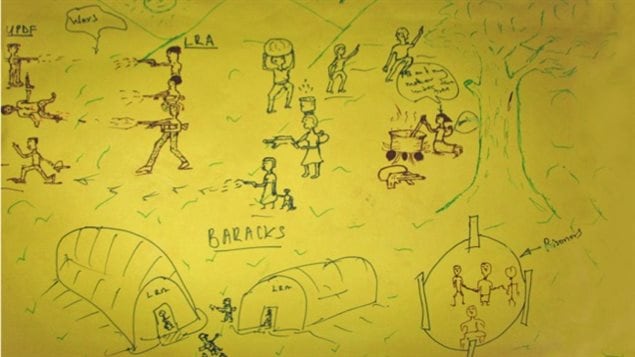 The study is called, When war is better than peace: The post-conflict realities of children born of wartime rape in northern Uganda, by Myriam Denov and Atim Angela Lakor, Child Abuse & Neglect (abstract here)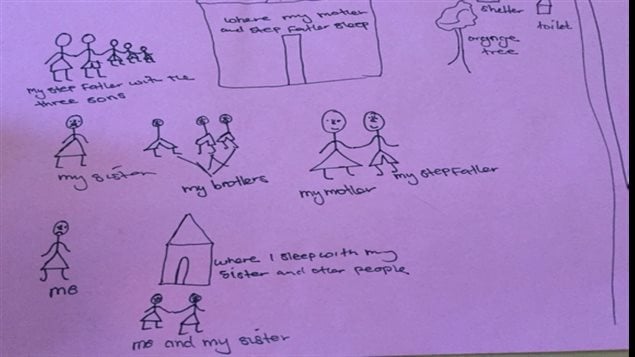 The 60 young people involved in the study were between age 12 and 19 at the time at the time they were interviewed and had spent varying lengths of time with the LRA ranging from months to several years.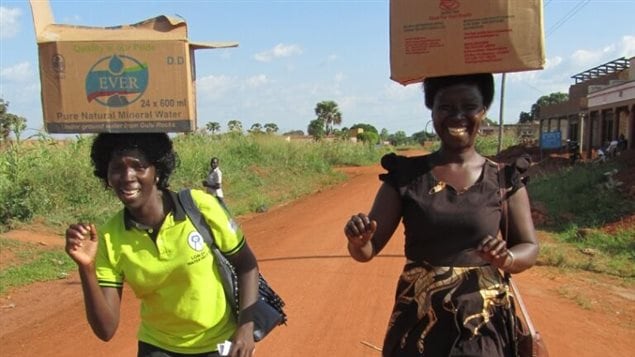 As part of the study they were asked to draw their family before and after the war.
What was surprising was that they often put sad faces on drawing of themselves and siblings after the war. Asked why, they said they felt their lives were better during the war.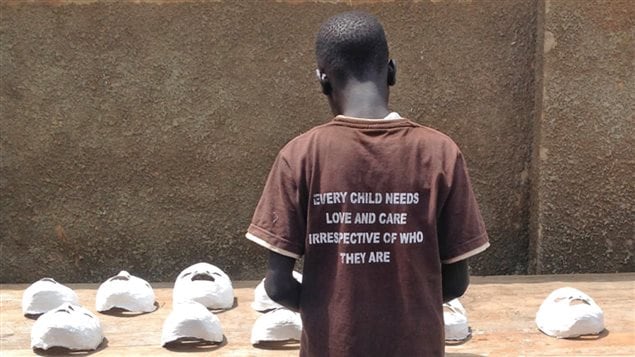 Denov says that this indication that "freedom" is worse than war shows a real need for reconciliation programmes in society to combat stigmatization and marginalization of former captives, and psychological and social support to the former captives and children.
She notes that while this study involved the particular situation in Uganda, similar situations and issues can be extrapolated in many of the civil conflicts in areas around the world.
Funding for this research was provided by the Pierre Elliot Trudeau Foundation.
additional information