Protesters to gather on Saturday in Montreal
It's called Bill 158 and it's a Quebec province-wide proposed law designed to crack down on so-called "dangerous dogs". It comes after a series of incidents in the province in which dogs either maimed or even killed a person.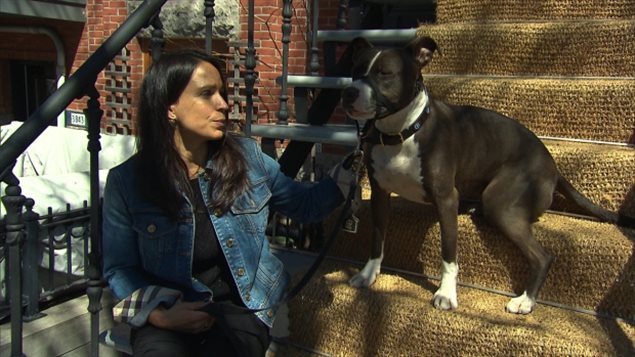 The proposed law would place strict regulations and bans on a wide variety of pets regardless of the animals' health or behaviour. Most veterinarians and organizations, including the Montreal SPCA and the Humane Society International confirm that breed specific legislation is a waste of resources, does not protect citizens, and unfairly punishes responsible owners.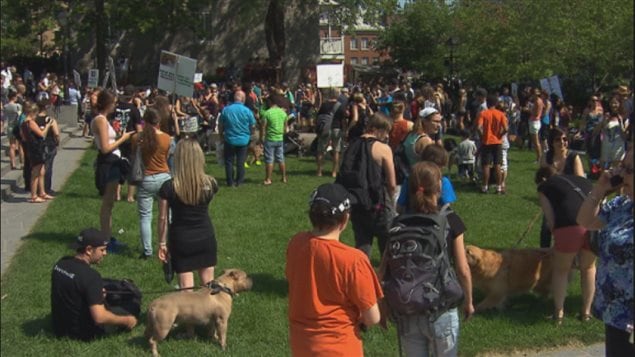 Critics such as Mina Carbone, an animal health technician, is quoted by the CBC saying of the proposed law, "It's not based on any research or data. I don't think that the government — that has no knowledge of dog behaviour, dog care, dog housing — should be categorizing animals, They don't have the experience, they don't have the knowledge."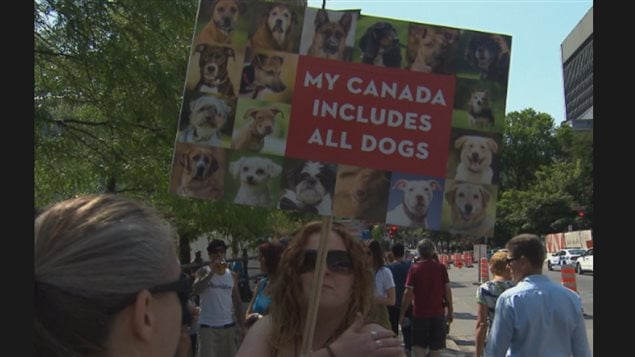 A province-wide ban on certain breeds and new restrictions on all dogs would come on the heels of the city of Montreal's ban on pit bulls and similar breeds.
In April, the Montreal SPCA said in a statement, "Should Bill 128 pass, the result will therefore be the systematic, large-scale putting to death of dogs in shelters across the province,"
Groups opposed to the provincial plan say Bill 128
supersedes the Quebec Sentient Beings Act
allows for confiscated pets to be sold to laboratories
discriminates against many breeds of dog including the Rottweiler & mixed breeds
allows for the addition of more breeds to be discriminated against at any time
does not enforce owner accountability
does not regulate breeding practices
does not include a canine interaction education program
Various animal welfare groups and owners plan to gather in Montreal's Lafontaine Park on Saturday afternoon to express their opposition to Quebec's proposed law.
"This is a huge move backwards and just secures Quebec's reputation as The Best Place To Be An Animal Abuser, says Susan Mackasey of PetitsPawz Refuge. "Not only would this law be completely ineffective, it's inhumane and violates constitutional rights."
Additional information-sources