Recent outbreaks of preventable diseases like measles and whooping cough suggest not enough Canadian children are getting all of their vaccinations and something should be done about it. The estimate is that about 85 per cent of children are fully immunized when that number should be more like 90-95 per cent.
Performance is patchy
The non-profit think tank C.D. Howe Institute prepared a report on immunization and found some parts of Canada do well and others don't. Health care is run by provincial and territorial governments and so, there is great variation in its delivery. There is also great variation in the delivery and the monitoring of vaccines.
There are some Canadian parents who think vaccinations are harmful even though science overwhelmingly proves there to be only very small risks and huge benefits. Only two per cent of children in Canada have no immunization at all and so, the institute concludes they are not the main reason for the low rate of immunization.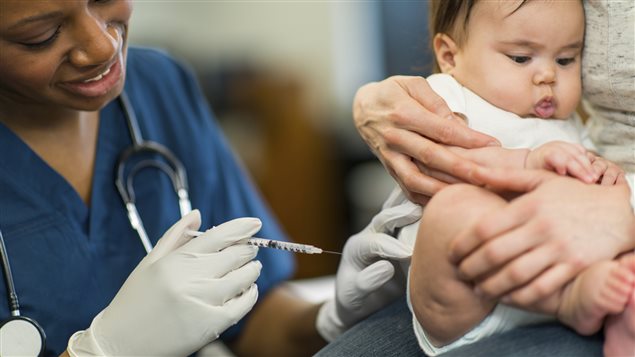 'Fence-sitters' deemed the biggest obstacle
There are many children who get only some of the 14 vaccinations that are provided for free over several years. The biggest obstacle appears to be what the report's author calls "fence-sitting" parents.
"Parents don't fully understand the need—why children always have to get fully immunized," says the report's lead author Colin Busby. "And then there's questions of convenience as well which we think has a very strong effect on the incomplete immunization rates that we see in Canada."
Listen
More success where nurses vaccinate
Busby notes that it is often difficult for parents, particularly those who work, to secure appointments with doctors for vaccinations.
Provinces that have a high rate of vaccinations often have given the vaccination mandate over to nurses. There are several advantages to this. Nurses often have more flexible working hours, they have more time to speak with parents and, in some provinces, they run a system to track individual children and remind their parents when vaccinations are due. Busby says this model could be adopted in places where the immunization rate needs improving.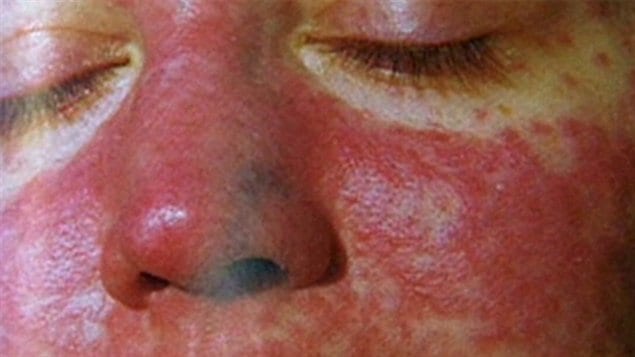 Tracking newborns works
Another measure that succeeds is to enter newborns into a data bank as soon as they leave hospital and to make sure they get their first immunization at two months of age. Studies show that babies who get that first shot are more likely to get them all.
Intervention at the start of school suggested
Busby says a final successful tactic is to have schools require proof of immunization at the kindergarten level. Where there is none, parents would have to fill out forms explaining why their children are not immunized and have the paperwork notarized. "Those are very strong props and reminders," he says.
"You bring…(these strategies)… all together and I think you've got vaccine programs, policies and initiatives that will achieve a much higher levels of fully-immunized kids than we have today."