Lawyers for the three families who assisted Edward Snowden are asking the government of Canada to fast-track their applications for asylum in this country. And they are asking Canadians to support the effort.
The families were seeking asylum in Hong Kong in 2013 when their lawyer asked them to shelter Snowden. At the time, he was on the run from U.S. authorities after he leaked documents about U.S. government surveillance.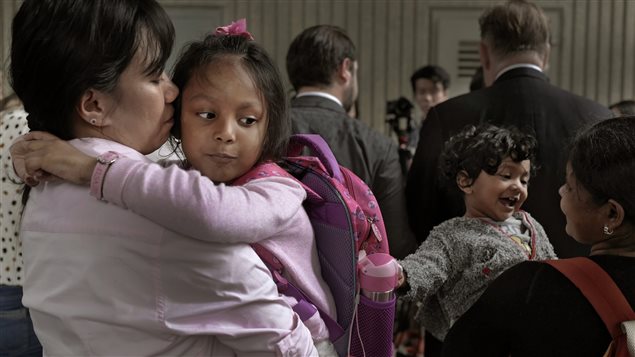 Families 'targeted for expulsion'
The lawyers say that since their role was featured in a movie about Snowden, the refugee-claimants have been "clearly targeted for expulsion" from Hong Kong. Last week their applications for asylum there were formally rejected.
Authorities have transferred the applications to the Canadian Consulate in Hong Kong and Canada's minister of immigration has confirmed the urgency of the matter, say the lawyers. But, they add, time is running out.
Risk children will be separated from parents
There are four adults and three children involved and they only have two weeks to appeal Hong Kong's rejection. During that time they may be detained and the children placed in foster care.
The asylum-seekers fear for their safety if they are deported back to their home countries of Sri Lanka and the Philippines.