Everyone knows you spend a lot of your life at your workplace. It's much better for everyone, yourself, colleagues, employer, if you're happy at your work.
A recent survey of professionals in several countries ranked "happiness" and stress levels. The survey was conducted for Robert Half global staffing company and Happiness Works, and questioned 23,000 professionals in eight countries.
The poll looked at workers in Canada, the U.S, Britain, France, Belgium, the Netherlands, Germany, and Australia.
It seems workers in the U.S reported being the happiest, followed by Germany and the Netherlands.
Canada ranked fifth.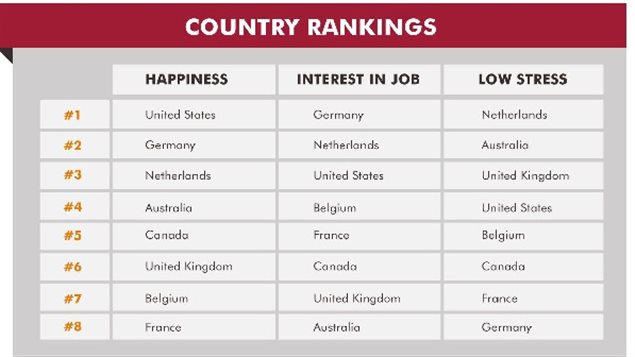 As to what motivates workers, the top drivers of employee happiness vary by country, but not by much.
In Canada, the United States and the UK, the highest-ranking factors are having pride in one's organisation, feeling appreciated and being treated with fairness and respect.  In France, Belgium, Germany and Australia, being treated with fairness and respect is the top happiness factor. In the Netherlands, a sense of accomplishment is the most important driver of happiness.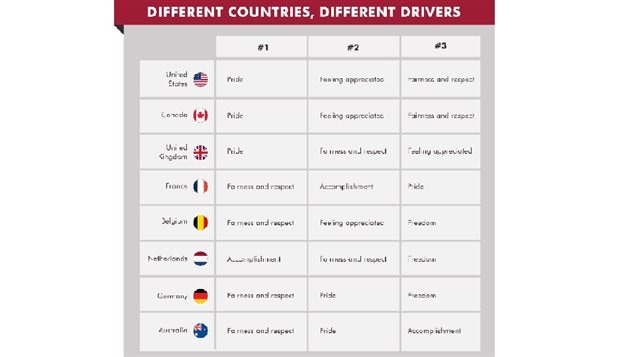 In terms of job stress,  Germany topped the list, with Canada third. The lowest stress was indicated by workers in the Netherlands.
Additional information-sources