The Lifesaving Society has posted free online videos in several languages to teach skills and safety to new boaters, particularly to new Canadians. Canada has more freshwater than any other country in the world. It borders on three oceans and water activities are very popular. But every year there are accidents and drownings and the Lifesaving Society seeks to prevent them.
'A quintessential Canadian activity'
"Swimming, boating is a quintessential Canadian activity…" says Barbara Byers, Public Education Director for the Lifesaving Society. "We do know that with the influx of new immigrants…that many of them may want to partake and be involved in boating and swimming but may not have any experience or knowledge before they get here and may be unaware where they can get that…"
Listen
Statistics suggest that newcomers are four times more likely to be unable to swim than are those born in Canada. The videos aim to keep everyone safe and so have been created in English, French, Mandarin and Cantonese. Hindi and Tagalog versions will be available at the beginning of August.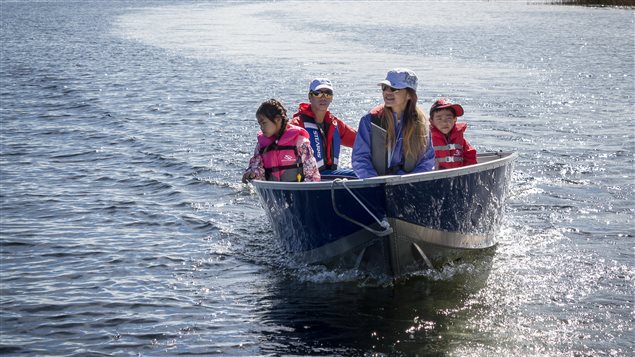 Videos cover 4 types of vessels
People can choose a video which offers instruction on using four types of vessel-canoe, kayak, stand-up paddleboard and small outboard motor boat. Research suggests that canoes and small powerboats account for 46 per cent of all boating-related deaths in Canada.
The videos offer tips on what to wear and what to pack, understanding right of way, mapping, markers and areas to avoid, how to call for help in an emergency, using safety equipment, how to fit a life jacket properly, skills like paddling, launching a boat, righting and re-entering after it has tipped over.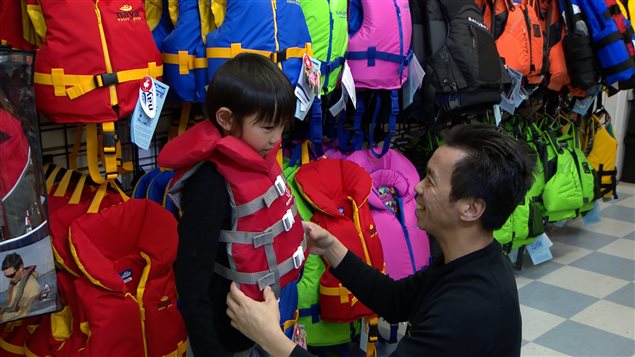 Safe practices enable 'an incredibly fun time'
The information is presented through the story of a family preparing to go boating. Byers hopes it will reduce the number of drownings and the number and severity of marine search and rescue incidents.
"We know that if people adopt safe practices when they go boating, the chances of them…certainly having an incredibly fun time, an exciting time…is very, very high…
"And we're hoping with new Canadians, if they learn about safety equipment and the right way to do things before they are experienced then hopefully they won't have to undo any bad habits and learn good habits and safe habits from the very beginning."