The Ontario Provincial Police Commissioner it is the biggest drug seizure in their history.
At a news conference this morning police revealed over 1,000 kg of cocaine was seized, and testing showed it to be about 97 per cent pure and worth at least $250 million dollars at street level.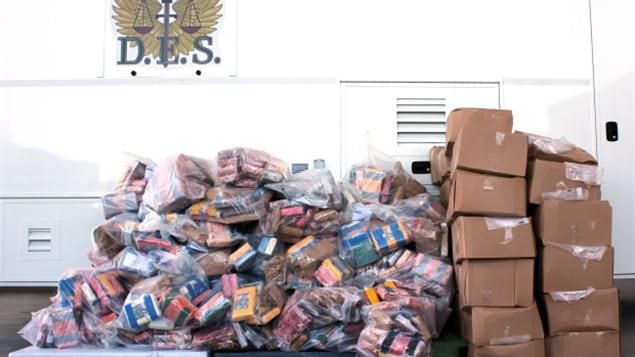 The OPP also note that street level cocaine is only about 40 per cent pure, and in this case the drug could have cut with deadly fentanyl before distribution.
Working internationally with the United States Drug Enforcement Agency, along with the Canada Border Services Agency, the local Peel Regional Police, the Financial Transactions and Reports Analysis Centre of Canada (FINTRAC)  and other agencies, the operation was called "Project Hope".
The drugs may have originated in Mexico but were packed into concrete bricks and packed on pallets into shipping containers in Argentina. From there the containers were sent to the Port of Montreal, and then on to Toronto for street distribution.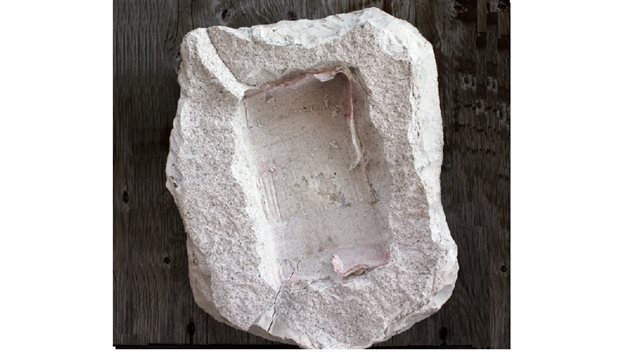 Three men charged
Luis Enrique Karim-Altamirano, Mauricio Antonio Medina-Gatica, and Oban Orozco-Lomeli, the three men facing charges of importation and possession of a controlled substance are all from the Greater Toronto Area.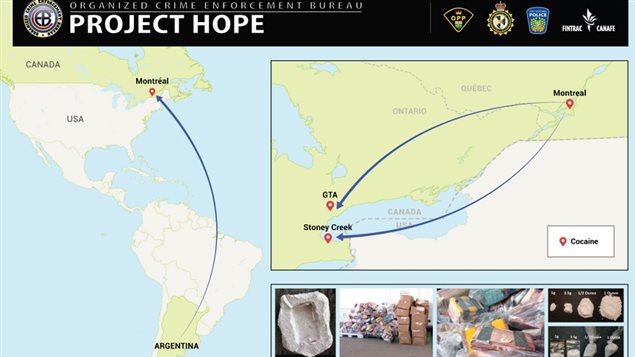 In a statement released  prior to the news conference from Ontario Provincial Police Commissioner J.V.N. (Vince) HAWKES stating "The OPP recognize that illegal drugs cause grievous harm and threaten community safety.  With the amount of pure cocaine seized during Project HOPE, we've stopped many criminals from causing more harm to our communities while removing a quarter of a billion dollars from the criminal economy."
Additional information-sources