The picture-postcard city of Vancouver, British Columbia may be a sight for sore eyes for visitors and a great deal of its residents, but for a growing number of Aboriginal, Indigenious and elderly people living there is getting tougher and tougher.
Metro Vancouver's homeless count, which takes a one-night snapshot of homelessness in the region, was released this week.
It counted 3,605 persons, a jump of 30 per cent from the last count in 2014.
It found that 992 people–45 per cent of the total homeless population–were homeless for the first time.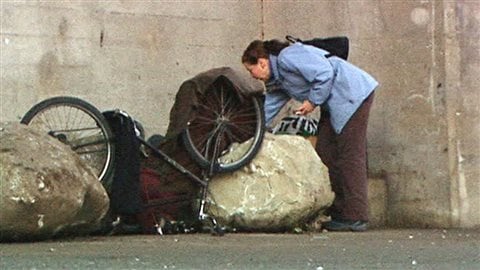 The cost of housing and a lack of income appear to be the main culprits for the rise with half the people surveyed citing those factors as the main reasons they were on the streets or living in shelters.
Chillingly, the survey revealed that 22 per cent of the homeless people counted were working either part-time or full-time
The survey showed that Indigenous and Aboriginal people make up a third of the homeless while accounting for only 2.5 per cent of the region's population.
While the percentage of homeless youths dropped from 20 per cent in 2014 to 16 per cent this year,  the number of homeless seniors–those 55 over older–was up to 23 per cent from 18 per cent in 2014.
About 82 per cent of the total number of the homeless had at least one health condition.
The authors of the report say the snapshot count is conservative and represents the minimum number of homeless people in the region.
Vancouver, Surrey and Langley were the cities with the most homeless people.
Port Moody Mayor Mike Clay is chair of the Metro Vancouver Housing Committee.
I spoke with him by phone on Thursday.
Listen
With files from Canadian Press, CBC, Global News, Postmedia, Vancouver Sun.
The full report can be found at http://www.metrovancouver.org/services/regional-planning/homelessness/HomelessnessPublications/2017MetroVancouverHomelessCount.pdf)