As the resident killer whale population continues to dwindle in West Coast waters off southern British Columbia and northern Washington state, experts gathered in Vancouver this week to try to come up with a plan to halt the decline.
Studies show that the resident Orca population has dropped to its current population of 76 from 95 in 1995 in the Salish Sea, a network of coastal waterways that flow in the area.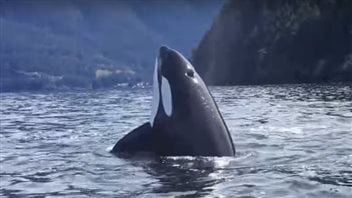 "They are on the edge of extinction," Christianne Wilhelmson, executive director of the Georgia Strait Alliance, told Vancouver media outlet CHEK News. "And if we don't take urgent emergency action today, we may lose them.
"We absolutely need some short and medium and long-term goals."
Experts at the symposium hosted by Canada's federal government cite "very high levels of contaminants," excess noise and disturbance and a lack of Chinook salmon, the whales' primary source of food, as the main causes for the problem.
"The situation with salmon is something that is an absolute crisis," Paul Spong, a whale researcher with Orcalab, told CHEK News. "It's a problem with northern residents, it's a crisis for the southern residents."
Watching killer whales is a booming industry off B.C. and Washington, but noise from ships appears to interfere with the whales' ability to hunt and navigate.
The U.S. government brought in regulations in 2011 forbidding vessels from going within 182 metres of the whales.
Canada set the limit at 100 metres a year later. There is now a push to align the regulations.
Fisheries and Oceans Minister Dominic LeBlanc said Canada's federal government will do "whatever it takes" to ensure the recovery of the southern Orca population.
With files from CBC, Global News, Canadian Press, CHEK News