A new Canadian study seems to put paid to an argument that e-cigarettes keeps young people away from smoking tobacco.
In fact, the study says just the contrary
The study involved some 44,000 teenage students in Ontario and Alberta and it found a strong link to "vaping" and later graduation to smoking cigarettes.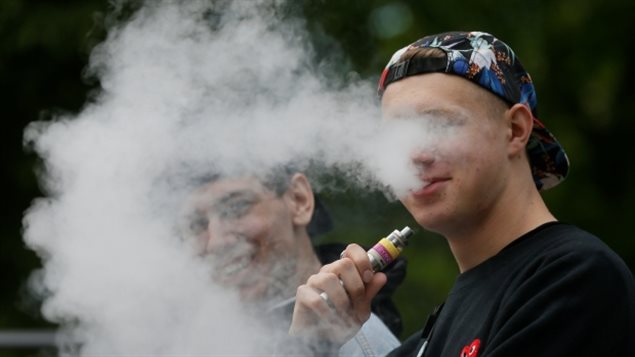 David Hammond, a professor in the school of public health at the University of Waterloo was the lead researcher.
Quoted by the Canadian Press he says, ""We found that youth that had used e-cigarettes were significantly more likely to start smoking a year later. They're more likely to try smoking and they're more likely to become daily smokers."
The research was published in the latest edition of tne Canadian Medical Asosociation Journal (link below).
It seems to confirm an American study of Los Angeles students in 2015 that also found that youth who began with e-cigarettes went on to smoke conventional tobacco products.
Hammond says also that youth who try e-cigarettes are the ones who experiment with other risky things, starting with e-cigarettes, and then cigarettes. He says they are the types who also are more likely to try alcohol and marijuana.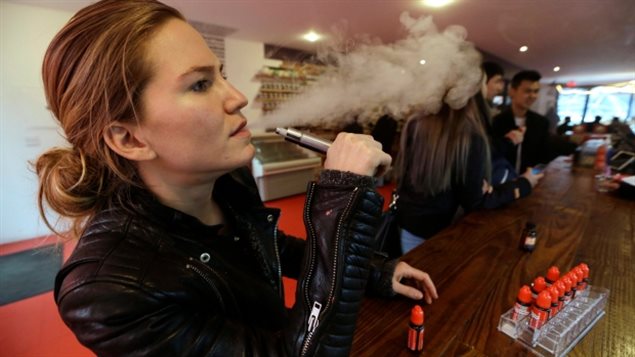 He says they may try vaping before cigarettes because its easier to come by as tobacco cannot be sold  to young people.
The vaping "juice" is available in hundreds of different "flavours and while liquid containing actual nicotine cannot be sold for e-cigarettes in conventional stores where the other liquid is sold, it is readily available both on-line and in specialty vape stores.
The study concludes however by saying ," The current study provides strong evidence that e-cigarettes are  associated with initiation of cigarette smoking among youth;  however, the controversy as to whether e-cigarette use "causes" cigarette-smoking initiation will undoubtedly persist.
It goes on to say,  "In the meantime, regulatory frameworks that succeed in shifting ecigarette use away from youth and concentrating their use among cigarette smokers for the purposes of smoking cessation are likely to have the greatest public health impact".
Additional information- sources