Canada is experiencing an opioid crisis. There have been many deaths due to overdoses, usually from street drugs, but also prescription drugs. A new study released this week says there's been a 54 per cent increase in opioid poisonings/overdoses  in the past ten years.
The study looks at the prescribing of opioids in Canada.
Michael Gaucher, Director, Pharmaceuticals and Health Workforce Information Services at Canadian Institute Health Information.
Listen
On the CIHI website, Dr. Theresa Tam, Canada's chief public health officer is quoted saying. "Tragically, in 2016, there were more than 2,800 apparent opioid-related deaths in Canada".
In an interesting trend the study found the number of opioid prescriptions increased in the past few years, but the overall quantity of opioids declined.
The report by the CIHI is called Pan-Canadian Trends in the Prescribing of Opioids, 2012 to 2016 (HERE)
Also the number of people being prescribed the drugs declined even as the prescriptions increased.
In 2016 some 21.5 million prescriptions for the often addictive painkillers were filled, almost one million more than in 2012.
Gaucher says that the fact prescriptions are up, but doses are down is a good thing. It means that doctors are abel to better monitor patients pain management needs.  The report noted however that higher potency levels opioids were being prescribed and while the report does not deal with addictions, Gaucher says there is a greater risk with the stronger opioids and addictions related to prescriptions might be the subject of further study.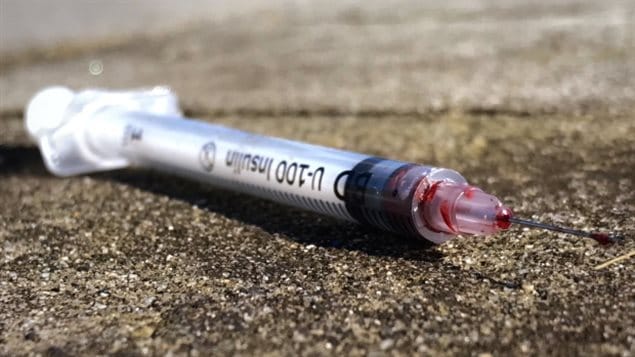 He also notes that internationally, although it's difficult to determine how serious the issue is in other countries, the International Narcotics Control Bureau has reported that the U.S and Canada are at the top of the world's narcotics consumption level, but he added that Europe's opioid overdose deaths are rising and over 80 per cent were opioid related.
The federal government came out with new guidelines regarding prescribing opioids prior to the CIHI study and Gaucher says it may take awhile before the effects of those guidelines may be felt on the opioid crisis.
Additional information