The effort is on to sending humans to Mars. In fact, NASA is aiming for a Mars mission perhaps by 2030, and there are other efforts as well.
It will come as a surprise to most, but the humble earthworm, and a couple of other worm species, are vital components of eventually achieving this goal.
The latest development is having worms reproduce in simulated Martian soil.
Worms will be needed in order to provide nutrients to soil for vital food crops if man can ever travel to, or spend time on the red planet.
Andrew Fazekas is an astronomer, author, and science/astronomy columnist with National Geographic.
Listen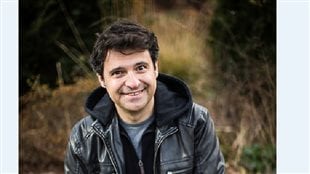 The soil on Earth is full of nutrients, bacteria, fungi and other things that give plants what they need to grow.
Worms have always played a vital role in nature by taking dead plant material and recycling it through their bodies, while bacteria further break down the waste into components that can be re-used by plants.
If humans are to survive at all on Mars, they will have to grow crops, and no part of a plant can go to waste. Worms would play a vital role in the recycling and in modifying the Martian soil.
Scientists at a Dutch university have for the first time seen worms successfully reproduce in simulated Martian soil created by NASA.
Martian soil is sterile and even toxic.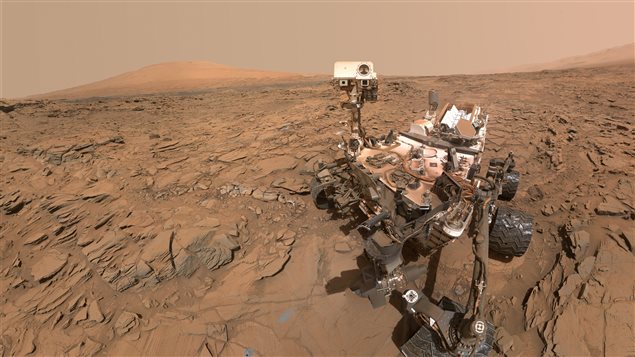 While the worms seemed to do just fine in the simulated soil, much more needs to be done as the simulated dirt is missing a critical chemical called perchlolate.
Microbes have little problem with the chemical and plants can grow in such soil, but most worms don't survive in the presence of high levels of perchlorate, but eating plants grown in a perchlorate soil can prove fatal to humans.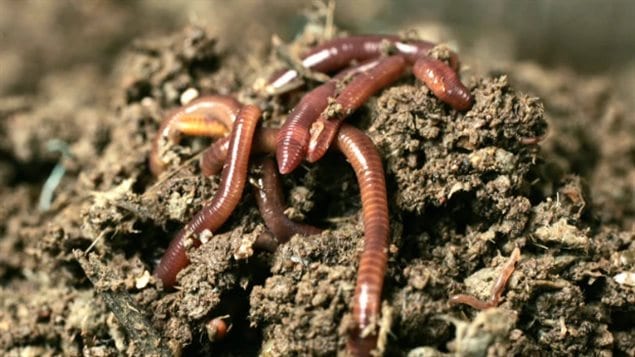 Other species of worms have also been playing an important role in space research.
In 2015, a group of "planarian flatworms" were sent to the space station. These worms can regrow body parts like tails that have been cut off. So some were whole and some had had bits amputated, to find out how the experience would affect their regenerative abilities.
One of the dissected worms came back with an extra pair of googly eyes, actually two heads, and when amputated, they both grew back.
The worms also demonstrated behavioural changes as well as changed microbiomes when compared to others which had remained on Earth..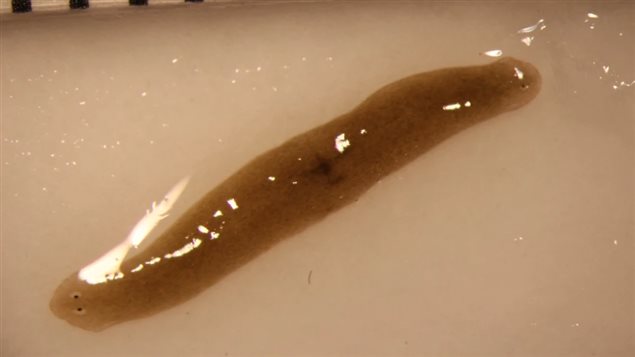 Scientists noticed that the water they had been living in for weeks aboard the space station had somehow changed as well.
While the information shouldn't necessarily be transposed to human experience, it is providing more information on how space may affect us on a cellular level.
This kind of study was also being examined with a microscopic worm known as  C. elegans. British, Canadian, and American scientists in 2006.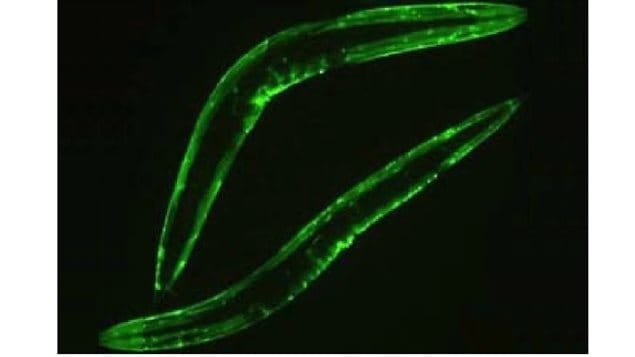 In that case the worms seemed to behave normally during six months in space. They experienced muscle loss as do humans but through several generations, remained as active as they normally would be. Scientists were studying the longer term effects of radiation on the worm's DNA.
Additional information – sources