Canada Boeing trade dispute means deal for used Australian jets.
Canada had been in line for a multi-billion dollar deal to buy a small fleet (18) of new Boeing Super-Hornet fighter jets. This was an interim measure to replace several of its now ageing CF-18 Hornets, while seeking and eventual fleet-wide replacement aircraft.
But then Boeing launched a trade dispute against passenger jet maker Bombardier and saddled it with crippling penalties to any planes sold in the U.S.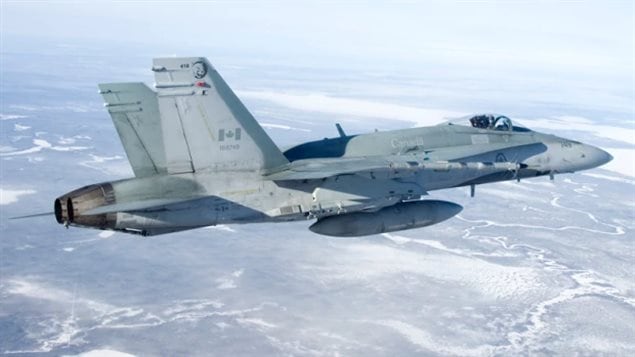 This launched a trade spat that led to the takeover of a Bombardier's new C-series medium passenger jet by Airbus, and the federal government's plans to halt the Super-Hornet deal.
Due to Boeing's trade action, the Trudeau government had announced in September that it was exploring the possibility of buying Australia's used F-18's to fill Canada's interim needs.
Now several reports say Canada will announce the Australian deal next week.
The Australian planes are almost identical the Canadian version so Canada would theoretically save substantial funds, not only on purchase but on logistics by keeping the same parts supply, and training programmes.
The scrapping of the multi-billion dollar deal with U.S giant Boeing comes amid growing trade difficulties with the U.S as free trade talks drag on involving Canada, the U.S., and Mexico.
Boeing's future military sales to Canada may now be in some doubt. The U.S giant meanwhile notes that its commercial and defence operations in Canada support more than 17,000 Canadian jobs, the underlying message in that comment is open to speculation.
The competition for a fleet-wide replacement fighter for Canada should be announced in early 2019 at which time the Super  Hornet, and the controversial F-35 will likely both be among the contenders.
Additional information