The programme is called the School Resource Officer (SRO). Shortly after a student was shot and killed at a Toronto school in 2008 the idea to place armed officers in schools was created in Toronto
One of the biggest school boards in Canada, the Toronto District School Board (TDSB) however last year decided to put their programme on hold after hearing that about 10 per cent of students said they felt intimidated and/or "watched" by the SRO.  It was also loudly criticised by some activist groups such as Black Lives Matter-Toronto.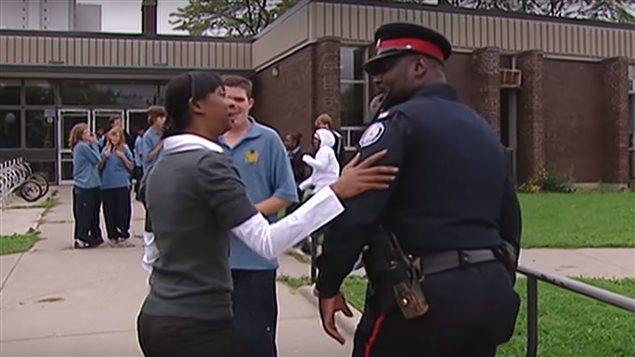 However, a just-released independent two-year study in the neighbouring Peel region states that the SRO programme there tells quite a different story.
That programme has been running for about 20 years and costs about $9 million a year and until the study it was difficult to quantify its value to students, the schools and community.
The study was conducted by y Linda Duxbury, a professor in Carleton's Sprott School of Business, and professor. Craig Bennell in the Department of Psychology, is based on a survey of nearly 1,300 Grade 9 students and 100 interviews with SROs, their bosses, school administrators and students in five Peel Region high schools. The researchers also reviewed daily records kept by SROs and shadowed them during their working hours on 10 occasions.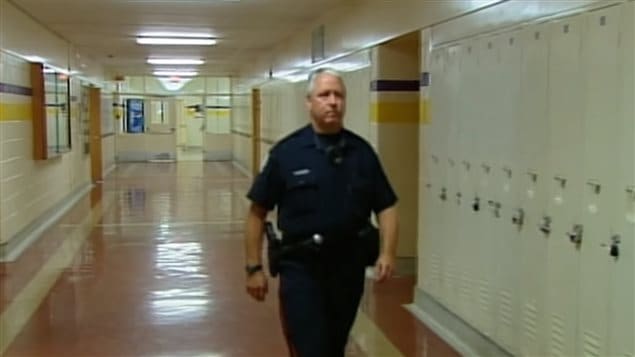 Great benefits and cost savings
The report indicated that there is reduced vandalism and bullying, students feel safer and miss less school, learn better and generally emotionally less stressed with the SRO presence.
The report says that the social and economic benefits of the SRO programme greatly outweigh its costs by several times. The social "return on investment" of benefits is estimated to be over $11 for every dollar spent.
Staff say they spend less time on discipline and property damage, and police say they are often able to divert problems and students away from the criminal justice system while also developing a rapport with students and staff.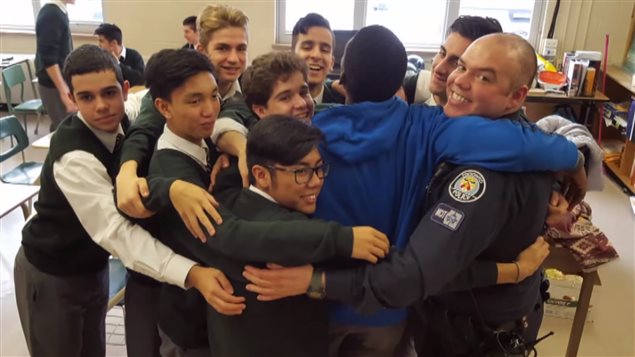 "The data from our study is unequivocal – the officers who work in Peel high schools make a positive difference to the students, school administrators and community.  Students should feel safe at school. They should feel safe on the way to and from school.  They should have every opportunity to learn and do well at school without worrying about bullying, cyberbullying or being physically assaulted. Our data show that the SRO program in Peel provides all of these benefits and more" L Duxbury
There are some 60 SROs covering all 66 Peel Region high schools under both public and Catholic school boards along with eight sergeants and four staff sergeants, as well as nine civilians affiliated with the programme.
In spite of some activist group concerns in Toronto about the concept which led to its temporary suspension last August, the Carleton study seems to provide strong evidence for Peel to continue with its programme.
The TDSB is expecting an evaluation on its SRO programme possibly this month from Ryerson University.
The Carleton/Peel study was funded by the Social Sciences and Humanities Research Council.
Additional information- sources