It seems gardening does something to people who do it…something …nice.
A new five-part documentary series is called Ageless Gardens
Ian Toews of the award-winning 291 Film Company is the director and producer. He is based in Victoria British Columbia
Listen
The series celebrates gardens and also the beneficial effects that gardening has on the people who do it.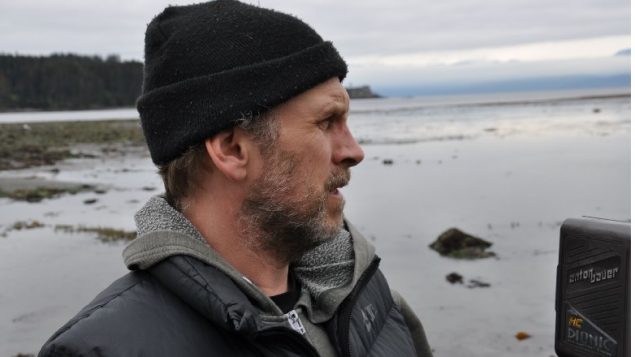 Toews and team travelled across Canada meeting a variety of gardeners and in a variety of situations to create the series. Along the way, he discovered something gardeners have always known; keeping in touch with the 'earth" and plants does something beneficial for the soul. Not only that but there seems to be something physically healthy about it as well.
As Toews says, the earth is full of a variety of elements and life and by being in such close contact it seems that some of that is absorbed by those close to it.
Ian Toews: "We came from the earth and the soil and we depend on it for our life and anytime we forget that's when we possibly lose our way so any chance at all we can reconnect to nature whether a ten-metre square greenspace or even a weed growing through a crack, those are valuable things for us as humans".
https://www.agelessgardens.ca/series-trailer
Ageless Gardens is both a visual celebration of gardens – and the gardeners behind them. Each episode presents a portrait of a wide range of Canadians whose lives have been greatly enriched through the gardening experience:
The series will be shown on VisionTV,  Canada's cable and satellite specialty channel will be Monday Feb 12. At 9pm and each Monday for the next four weeks.
The first show is "Healing Plants"  with gardening shown as a secret to good health and longevity,
"Therapeutic Gardens" the following Monday shows how hospitals are increasingly using gardening as a source of therapy
"The Wild Garden" – looks at foraging  or 'wild gardening', is an adventurous gardening option as  a natural healthy alternative to store bought foods.
On March 5, "Gardens Grow Community" shows how gardening connects Canadians, whether over the airwaves or in local communities.
The final episode "Adaptive Gardening" shows how when physical and/or lifestyle situations call for people to adapt, they do, and so does their style of gardening.,
Toews says the shows may be available for purchase from 291 Films at some point in the future, and has distributors such as in England working on showing the series abroad.