An area of untold beauty was severely damaged by a logging operation but will now be taken over and restored by Indigenous peoples and a non-profit conservation group. The Kumdis Slough area is part of the stunning archipelago off Canada's west coast called Haida Gwaii.
In 2015, a judge of the western province of British Columbia found three companies guilty of offences under Canada's Fisheries Act because of their logging practices. As a penalty, the judge ordered the land to be transferred to the Nature Conservancy of Canada to restore and steward.
'Incredible biodiversity and species'
"The area is quite beautiful," said Tanya Wahbe, the director of the conservancy's west coast program. "There's lots of Sitka spruce (trees). There's western red-cedar and if you're lucky you'll hear the squawking of the prehistoric sandhill cranes…
"This is an incredibly rich area. Haida Gwaii is full of incredible biodiversity and species. We have several species …in a three-kilometre radius of the land…species such as the Haida Gwaii ermine and the old growth specklebelly lichen."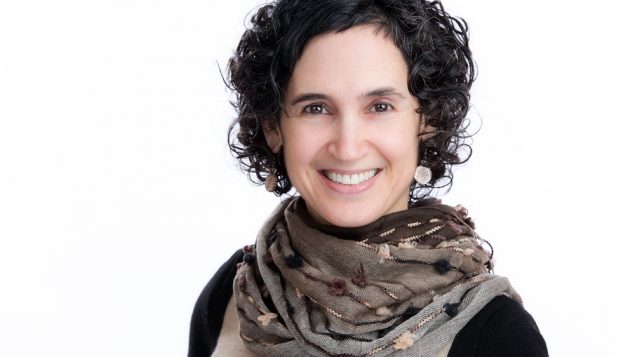 Tanya Wahbe says the partnership to restore and steward the Kumdis Slough is significant and inspiring. (Nature Conservancy of Canada)
Listen
Indigenous group was asked to partner
The conservancy asked that the land transfer, restoration and stewardship include the Indigenous Haida Nation and the judge agreed. Together with some help from the Canadian government's fisheries department they plan to restore streams and wetlands that were badly damaged. They will plant trees along the banks to stabilize the streams and their temperatures in hopes that species like salmon will thrive again.
It's not clear how long the restoration will take or how much it will cost. But Wahbe is confident fundraising efforts will be fruitful and she is excited about the joint effort: "This new conservation partnership is both significant and inspiring."