Canada's national agency which compiles statistics on virtually all aspects of Canadian life, turns 100 this year. It's a fascinating record of data on how a nation has been growing, and changing.
Anil Arora is Chief Statistician of Canada
Listen
Statistics Canada now measures everything from all varieties of industrial output, resource extraction, to population size, diversity, tourism, justice issues, health issues,  and much more.
Back at its start in 1918, the then "Dominion Bureau of Statistics" mostly was concerned with measuring industrial and farming production. In 1918, for example Canada produced 118 million pounds of copper and 189 million bushels of wheat.
Although 1918 was the date the agency was officially recognised, statistics had been gathered on a regular and involved process for decades previously.    In its early days, and long before the internet, the Bureau produced an annual statistical look at Canada through the publishing of the Canada Year Book.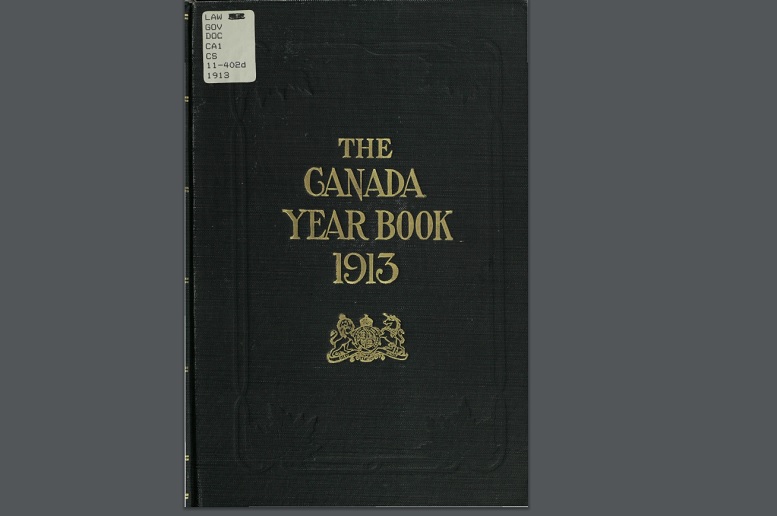 Although the Dominion Bureau of Statistics was recognised as an official agency in 1918, data gathering had been going on long before. Shown is the year book for 1913. Such year books go back to 1867. Photo; Statistics Canada
As needs grew for data, so too did the agency, especially during rush times such as census years. Before the advent of technology, often staff would be sent out to interview people personally, To some extent this personal contact continues to this day.
Now, of course, information is almost immediate and indeed, Statistics Canada's website has daily figures in addition to a wide variety of more involved and detailed reports
New areas of study
In addition to all the vast amount of data collected on all aspects of Canadian life, a recent addition is the Cannabis Statistics Hub, launched as part of an initiative to track the social and economic effects of pending legislation that would legalize recreational use of cannabis.
The information gathered is used by a wide variety of people from university research, to journalists, but also and especially by government in determining policies.
It should be noted ,that StatsCan, as it's commonly known, although a government agency, is completely independent from government influence.
Because of its efficient organisation, Anil Arora says the agency is being consulted almost weekly by similar agencies in other countries as to their techniques and methods in gathering information.
In this "centennial" year, the agency has a number of events planned for its websites and blogs,
additional information