A new study from France found the most frequent consumers of organic food had 25 per cent fewer cancers than those who never ate organic. And those who ate the most organic fruits, vegetables, meat, dairy and other foods had a steep drop in lymphomas and a significant reduction in postmenopausal breast cancers.
Other factors may have played a role
The study involved 70,000 adults, most of them women and it covered five years. But experts say one should not conclude from this study that eating organic food reduces the risk of cancer.
"It's really important to remember that these people were volunteers and the data was self-reported," says Canadian dietitian Andrea Miller. "We know that potentially, in people that volunteer for a health-related studies that they may have health-related behaviours that are different that the general population…
"It (consumption of organic food) may be one factor in their lifestyle behaviours. These individuals may have had other behaviours such as less smoking, more exercise, less alcohol, etc. that we don't know about that may have impacted the potential long-term risk for a chronic illness."
Don't stop eating fruit and vegetables, say experts
So, Miller says the takeaway from this study is, knowing that Canadians need to eat more fruits and vegetables, when organic produce is available or local or cost-effective it should "absolutely" be chosen. If organic is not available, Canadians should still eat fruit and vegetables, opting for what is grown locally. Even when organic is available, Miller says it may not always be the best choice. "You may be able to buy organic produce but it's had to travel a great distanced to get to you. And by the time it gets to you the nutrient quality of that organic produce may actually be lower than local produce that's grown with non-organic methods because it hasn't been sitting for as long.
Eat local, says dietitian
"I think it's really important to choose good quality produce that's cost-effective, local when available, but if not, you do the best that you can," says Miller, adding that non organic fruit and vegetables should be washed under clear running water for 30 seconds to remove pesticide residues.
She and other nutrition experts from Harvard University are calling for more study on the link between eating organic foods and the risk for cancer. And all emphasize that Canadians and Americans should eat more fruit and vegetables.
The study was published in the journal, JAMA Internal Medicine.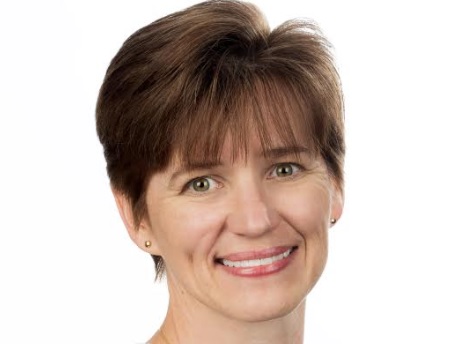 Andrea Miller says this study shows a link between eating organic food and lower risk for cancer, but she has reservations about it.
Listen