CBC News is reporting that Canada is stepping up efforts to deport failed refugee claimants and other foreign nationals illegally in the country.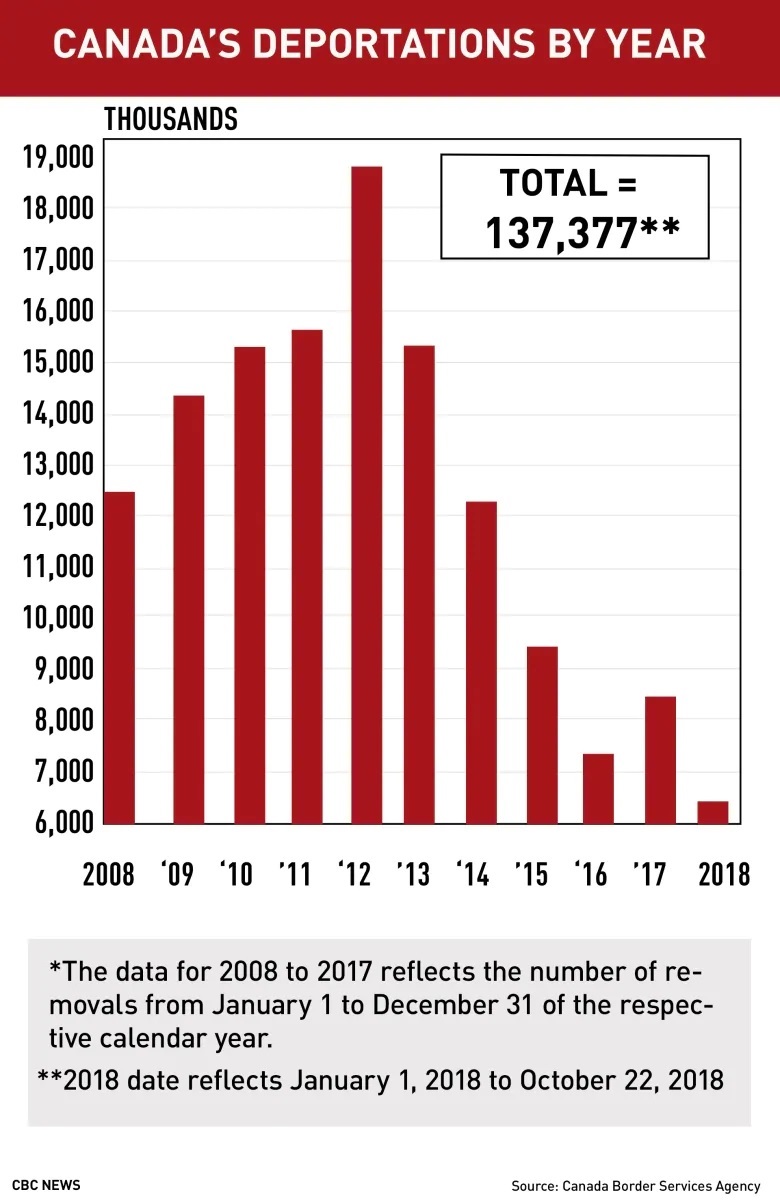 The report by Kathleen Harris says the Canada Border Services Agency is setting a goal to increase deportations by up to 35 per cent.
That's an estimated 10,000 persons.
The plan is contained in an email dated Oct. 17 from Brad Wozny, director of Canada Border Service Agency's Enforcement and Intelligence Division, to his staff and obtained by CBC News.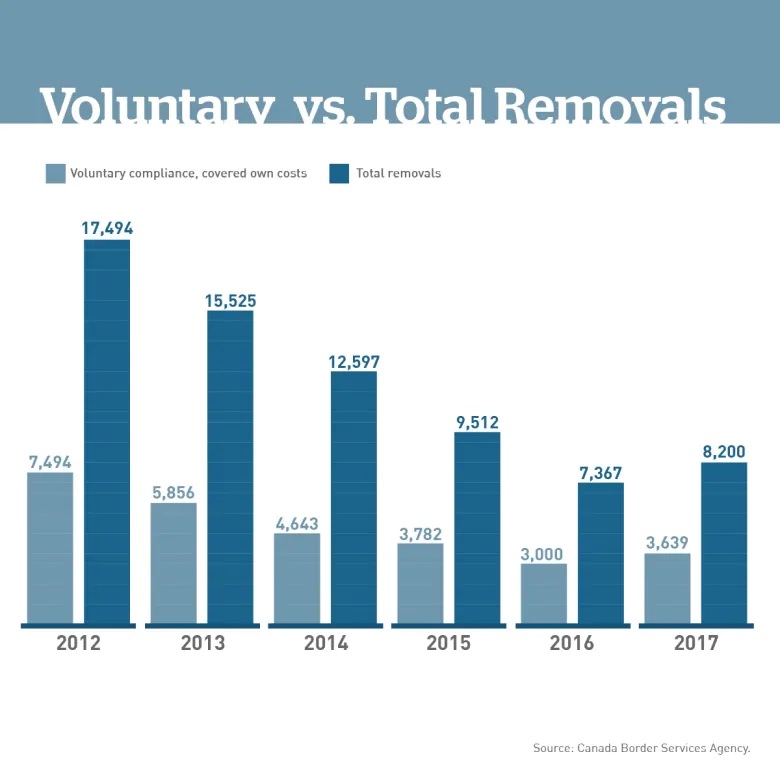 The figures were confirmed by CBSA spokesman Barre Campbell, who told CBC News there are currently 18,000 cases currently in the deportation inventory.
Most, Campbell said, are failed refugee claimants and include about 5,300 persons who have exhausted their legal options to remain in Canada.
Once in the country, it normally takes about two-and-a-half years before a final decision is made on an asylum seeker's status.
With files from CBC, CBC News