A public opinion survey found that 55 per cent of respondents said they, a co-worker, or both have been bullied at work. The figure was higher for older Canadians as it was for disabled respondents.
The survey also found only one in three employers took action to end the bullying.
'Harassment becomes bullying'
"Workplace harassment is a course of vexatious comment or conduct against a worker…that is known or should be known to be unwelcome," says Jana Raver, an associate professor at Queen's University's business school.
"Workplace harassment becomes becomes workplace bullying when someone is repeatedly subjected to this over a period of time. And it often has a sense of difficulty defending oneself, so, a sense of powerlessness or helplessness that's built into the experience of bullying."
Stress, insecurity linked to bullying
This study did not look at why there is more bullying at work but Raver says previous research correlates it with stress. "If you have the types of jobs where there's a lot of conflict, ambiguity, overload, insecurity, people don't have a sense of job autonomy or control over their work, these types of circumstances are correlated with higher levels of workplace mistreatment and bullying."
Raver adds workplace bullying is often not taken seriously and often there are no repercussions. Some people don't report it for fear they will be discredited or there will be retaliation.
Bad for workers, bad for employers
The results are bad for the worker and for the employer. "People, individually, if they're victims will experience a lot of psychological difficulties. It can be anxiety, depression. It can actually manifest as personal health problems as well," says Raver. "Above and beyond that there is workplace impairment. So, people have a difficult time focussing upon their work. There might be other, counterproductive behaviours. Turnover tends to go very, very high as well as absenteeism. We see employees taking stress leave. When it comes to actual teamwork and productivity we see  impairments there as well. Where people don't work as effectively with others as efficient…(or) creative…(or) productive."
Increasingly, employers are becoming aware that bullying is bad for them too and are implementing policies to prevent it. The survey showed that two out of three respondents said their employers had such policies. And three out of five said their employers' policies on bullying were effective.
Raver hopes these numbers will increase.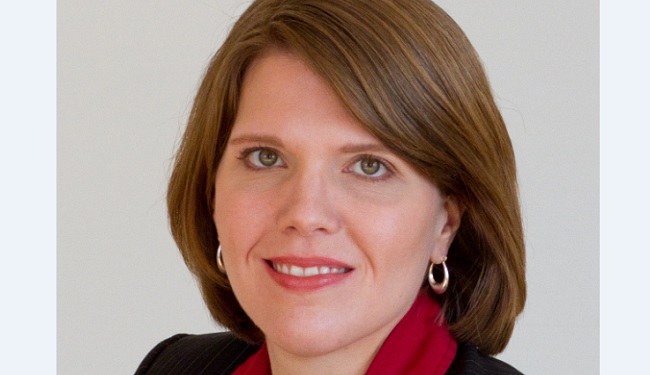 Prof. Jana Raver talks about workplace bullying in Canada.
Listen