As members of Canada's middle class get increasingly annoyed with costs going up and salaries not keeping pace, they learned today that executives at Canadian airplane maker Bombardier got multi-million dollar bonuses last year. As Canadian Press reports, the jump in compensation happened at the same time as the company laid off thousands of workers around the world and taxpayers, through the government of Canada, are providing $372.5 million to Bombardier in repayable loans.
Last year, the government of the province of Quebec invested $1-billion US in exchange for a 49.5 per cent stake in the CSeries airplane project. And Quebeckers' pension fund bought a 30 per cent stake in Bombardier's railway division for $1.5 billion US.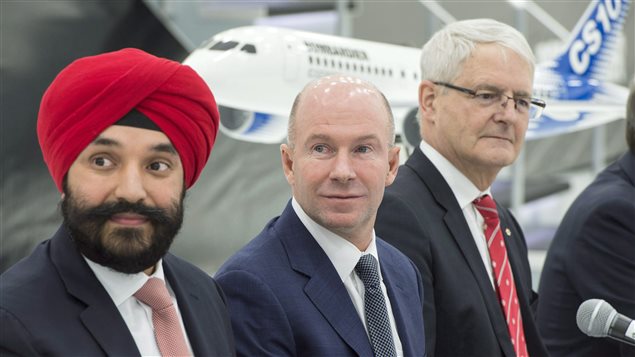 'Canadian dream becoming more myth than reality'
As Radio Canada International's Marc Montgomery reported in February of 2014, "more and more middle-class Canadians are trying to maintain their middle-class lifestyle by borrowing against the future, while others are borrowing to reach that dream, or simply giving up altogether. A document obtained by the Canadian Press under the Access-to-Information Act, says the Canadian dream for most people is becoming more 'myth than a reality.'"
The prime minister knows it
On February 16, 2017, Prime Minister Justin Trudeau told the European Parliament that the CETA trade deal between Canada and the EU most work for the middle class. "Now, we live in a time when some people are worried that the current system only benefits society's narrow elite. And their concern is valid.
"This anxiety towards the economy and trade – the worry that our kids won't have access to the same jobs and opportunities that we have – can be addressed only if we ensure that trade is inclusive, and that everyone benefits."
CBC News video

Nice, but will things change?
Some middle class Canadians who took notice of the prime minister's statement may have had some consolation knowing he is aware of the problem. Others may be waiting to see if that translates into any kind of change in their situation.