It seems it's an ongoing but increasingly contentious issue in Canada, native rights versus laws on conservation of species and resources. This is especially so in relation to fishing.
Racism is a word which is also often tossed into the mix.
One of those many sore spots is occurring around a large lake in northern Ontario known for its sport fishing for a variety of fish including pickerel, walleye, pike, bass, perch and others.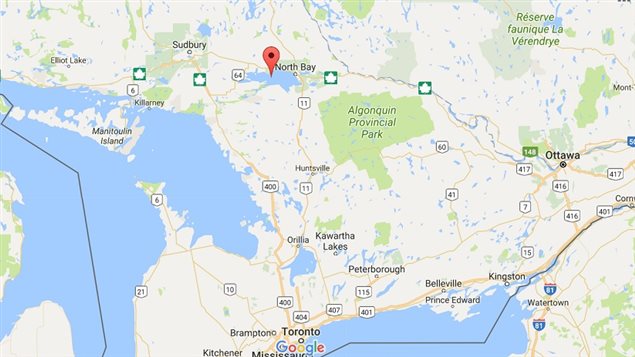 This particular dispute which has been ongoing for years pits the Lake Nipissing Stakeholders Association, the Upper French River Cottagers Association, (UFRCA) along with various tourism and sport fishing organisations on one side against indigenous groups at the lake on the other, with the provincial Ministry of Natural Resources and Forestry somewhere in the middle.
The populations of species like walleye and pickerel have been declining at the lake in spite of government restocking of millions of fish.
The indigenous groups blame overfishing by recreational anglers, while the other groups say native gill netting.
In January an ice fishing hut rental service caused outrage when its advertisement said they would not rent to any status First Nations members.
Nipissing First Nation chief Scott McLeod has said that the other groups are simply hiding their racism behind concerns over conservation.
Samantha Simpkin, a marina owner who also sheads the Lake Nipissing Stakeholders Association, says she isn't hiding anything. Quoted by the CBC she says
"For me it's not a racial issue, for me it's simply about the resource and wanting to use it and wanting to prosper from it and wanting everyone to prosper from it".
Chief McLeod also quoted by the CBC says equality doesn't mean one set of rules for everone. "We're two nations, you guys made up your rules, we're making up our rules and that's equality", he says.
Recently the Ontario Ministry of Natural Resources and Forestry has come to an agreement with First Nations on the lake regarding enforcement of fishing rules but that seems not to have calmed the ongoing tension.  People are upset about the apparent discrepancy about rules and enforcement.
Simpkins, quoted by CBC, says ""I think that they've made different sets of rules for different groups of people and in anything that creates conflict for sure".  She added that commercial gil netting is probably not sustainable.
Recently three fishermen from Toronto were heavily fined for fishing walleye illegally.
Additional information- sources