Several former British colonies will be celebrating on August 1 It's the day that slavery was banned throughout the British Empire back in 1834.
In Canada, one of the events to mark the day will be taking place at a heritage site known as Uncle Tom's Cabin in Dresden Ontario,  approximately three hours west of Toronto.
The site is owned and operated by the Ontario Heritage Trust.
The end of slavery began in Canada-
The site takes it's name from the iconic American novel by Harriet Beecher Stowe, which had as it's subtitle "life among the lowly". It was an anti-slavery tale which was the best-seller in 19 century America, with some saying it laid the groundwork for the U.S. civil war. The famous novel is in fact based on the life of Josiah Henson, and his autobiography.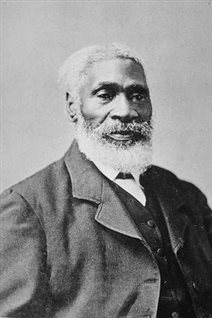 He was a Maryland slave who escaped to Upper Canada, now Ontario, and became a preacher and helped create a settlement as a final link in the underground railway for other slaves escaping to Canada, including his wife and children. The five- acre site itself has an interpretive centre and three heritage buildings full of heritage artefacts. The 1850 church has the original organ from the church where Henson preached. There are also two cemeteries, one of which is the private cemetery for Henson and his family.
Henson's gravesite is marked by a tall stone with a crown on top, representing Queen Victoria's crown. In 1999, the Government of Canada erected a plaque beside his gravestone designating Henson as a National Historic Person. Henson's celebrity raised international awareness of Canada as a haven for refugees from slavery.
The Emancipation day event at the heritage site will feature traditional African music, story-telling and lectures.