Some international students say they are working for less that the legal minimum wage and face other unfair working conditions in the eastern city of Halifax. Like other provinces, Nova Scotia has a law regulating labour standards.
CBC News has learned that at least one sushi restaurant is being investigated by the Department of Labour after a former employee complained he was not paid for the time he spent in training.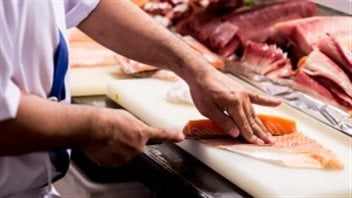 Afraid to complain
International students often do not complain for fear of retribution or deportation.  Some do not realize it would be illegal to deport complainants.
Speaking anonymously, a 21-year-old Chinese student said he was told he would be paid $6.50 because he was an apprentice, when the minim wage for inexperienced workers is $10.10.
Paid illegal wages, paid for fewer hours
A student representative at St. Mary's University says some people are paid less than minimum wage in cash and others are paid for fewer hours than they actually work. He has also heard complaints that some employers do not give students their tips.
'We investigate all complaints'
A spokesperson for Nova Scotia's Department of Labour says any complaint made will be investigated and invites people who feel their workplace rights have been violated to call 1 800 315-0110 toll free.
The students' union at Dalhousie University promises to hold workshops on labour rights later this year. It could well be that not only foreign students are unaware of their rights in the workplace.