While several studies have looked at the so-called "beneficial" effects of medical marijuana treatments, a new study has looked at the other side of the issue.
The national, multi-centre study wanted to see if there were negative effects resulting from the longer-term use of medical marijuana.
Dr Mark Ware (MD) is an associate professor of family medicine in the Faculty of Medicine and in the Department of Anesthesia at McGill University,  director of Clinical Research at the Alan Edwards Centre for Research on Pain at the Montreal General Hospital, and Executive Director of the Canadian Consortium for the Investigation of Cannabinoids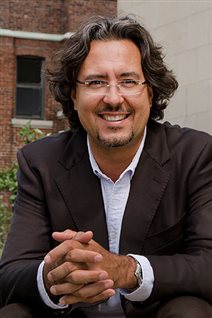 Dr. Ware is the lead author and principle investigator of the study published in the Journal of Pain under the title, "Cannabis for the Management of Pain: Assessment of Safety Study (COMPASS)"
It is the first long term study of the safety of medical marijuana use by chronic pain sufferers and Dr Ware said although people were using medical marijuana as part of their therapy, there had been no examination of any harmful side-effects.
The study began in 2004 and ran to 2008, as the researchers began following 215 adult patients, with chronic non-cancer pain, who used medical cannabis, and compared them to a control group of 216 chronic pain sufferers who were not cannabis users.  The study involved seven clinical centres with pain management expertise across Canada located in Fredericton, Halifax, London, Montreal, Toronto and Vancouver.
The pain sufferers were given a monthly supply of medical marijuana. The average use was about 2.5 grams per day, and it was either inhaled (smoked) taken orally (edible), or vaporized.
Both the marijuana users and the control group underwent regular medical tests, and also underwent lung function and cognitive testing, and were asked about their pain, mood, and adverse events, and quality of life over the one year of follow up.  A number of the subjects underwent complete panels of blood tests for routine biochemistry, liver and kidney function, and selected hormone levels.
Dr Ware says adverse effects were anything the patients experienced that was unwanted, from a headache, nausea, to dizziness, somnolence, etc. to other much more serious incidents..
No serious negative effects
The study showed that while there were slightly more adverse events such as headache or dizziness compared to the control group, Dr Ward says these were to be expected in the case of someone using cannabinoids. The  study showed that there was no greater risk of serious adverse events in the marijuana group compared to the control group.  The study found no evidence of harmful effects on cognitive function, or in blood tests among cannabis consumers  but they did report significant improvement in their levels of pain, symptom distress, mood and quality of life compared to control group using other pharmaceuticals to control pain.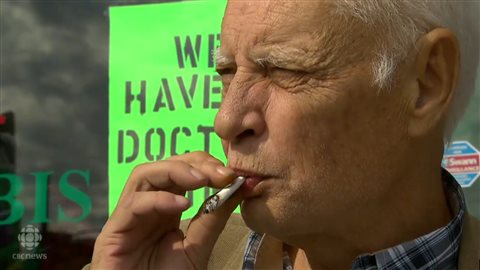 However, Dr Ware, does add a qualification to the research findings. "It is important to note the limitations of the study," he said. "Patients were self-selected, not randomized, and most were experienced users. So what we are seeing is that it appears to be a relatively safe drug when used by people who have already determined that it helps them. We cannot draw conclusions about safety issues of new cannabis users".
Another qualifier is that the study used quality-controlled marijuana with a reliable 12.5 % THC content, whereas the THC (active ingredient) level in non-medical marijuana can vary widely with unknown effects.
The research concludes, "that the adverse effects of medical cannabis are modest and comparable quantitatively and qualitatively to prescription cannabinoids. The results suggest that cannabis at average doses of 2.5g/d in current cannabis users may be safe as part of carefully monitored pain management program when conventional treatments have been considered medically inappropriate or inadequate.
The study was funded by the Canadian Institutes of Health Research (CIHR).
The Research Institute of the McGill University Health Centre (RI-MUHC) is a world-renowned biomedical and healthcare research centre. affiliated with the Faculty of Medicine of McGill University, and is the research arm of the McGill University Health Centre (MUHC