Stephen Harper and his Conservative government were soundly defeated in the October 19th federal election and will be replaced by Justin Trudeau and his Liberal Party. Public opinion surveys had pegged the two parties and the left-of-centre New Democratic Party (NDP) so close in popular support that analysts had predicted no one party would win a majority of seats.
Instead, the Liberals won a solid majority of 184 seats, followed by the Conservatives with 99. The NDP, which had been the official opposition, dropped to third place, winning 44 seats. The Bloc Quebecois, a party which wants the province of Quebec to separate from the rest of Canada, won 10 seats, and the Green Party just one.
"People were looking for a change of government. The Conservatives had been in office for nine, ten years and they (voters) were looking for the most appropriate vehicle…the party that could do it. And in the end, they landed on the Liberal Party," says Jennifer Smith, professor emeritus at Dalhousie University.
Listen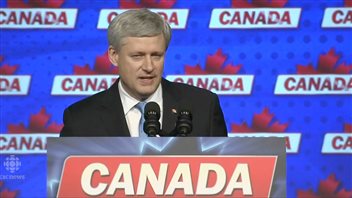 Foreign policy, environment policy hurt Conservatives
Several of its positions may have contributed to the Conservative defeat. Smith lists the muzzling of government scientists, its foreign policy stance, the lack of any progressive stand on the environment or climate change, native people's issues.
She does not believe the Conservative tough-on-crime agenda hurt it, but she says a spending scandal involving Conservative senator did, as did the government's failure to bring in any significant number of Syrian refugees. The government raised issues of security, insisting asylum-seekers had to be carefully screened and that took time.
Conservatives 'seemed consistently mean-minded'
"You have this gap between those (for whom) the benchmark is security and I think many, many more people for whom the benchmark was…humanitarian concern and seeing what we could do," says Smith. "I don't think that worked out very well for the Conservatives at all. They were consistent but it seemed consistently mean-minded."
The economy was an issued well-handled by the Liberals, says Smith. Leader Justin Trudeau vowed to run a deficit for three years in order to invest in infrastructure in a bid to create jobs and ignite the economy. She also attributed Liberal gains to Trudeau himself, noting the Conservatives tried to paint him as "not ready" to lead the country.
Trudeau 'a terrific campaigner'
"The Conservatives…thought a long campaign, it's going to showcase his (Trudeau's) failings. It did the opposite. He's turned out to be a terrific campaigner," says Smith. She added Trudeau has a good ability to connect with people, but also that he worked hard, "did his homework" on the issues, and presented them well in the leaders' debates.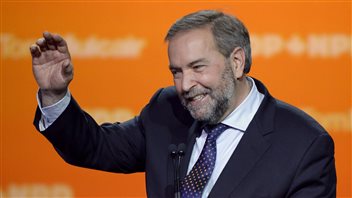 NDP made two big mistakes
As for the NDP, Smith notes two major mistakes. The party moved away from its traditional progressive position by promising to not run any deficit. It also tried to soften the image leader Tom Mulcair. Mulcair was at his best as a tough debater in the House of Commons. Getting him to smile more only made him look awkward and unauthentic, she says.
From here, it will be interesting to seek who Prime Minister Trudeau will appoint to his cabinet. Smith notes that he attracted a wealth of talented, able candidates who have won seats in his caucus.
Will 'red' Conservatives come back
Conservative leader and outgoing Prime Minister Stephen Harper will step down as leader, but keep his seat in the Commons. He had steered the party hard to the right and it will be interesting to see whether any of the former, more progressive Conservatives will try to return to the party.
Underlying values unchanged
As for the Harper legacy, when asked if the Conservative government changed Canada, Smith replied: "Policies were certainly changed. There's no doubt about that, right down the line, all the way from our foreign policy to domestic policy to what Stats Canada looks like. Our underlying values? No. I don't really think so. And I think to some extent this election proved that."