Globally, 2015 was the warmest year on modern record. That beat the previous record in 2014. It seems like 2016 may be headed to beat that.
The latest indication comes from analysis of the Arctic sea ice extent. Satellite data from NASA, and the National Snow and Ice Data Centre (NSIDC) show that the sea ice extent in the Arctic for the month of January 2016 was the lowest on record.
In fact, it was 90,000 sq.km. less than the previous low record of 2011 and over a million sq.km. below the  1981-2010 average.
The low was due to an abnormally warm month with air temperatures across most of the Arctic were 6 degree Celsius above average.
The records show that prior to 2005, while sea ice extent in the Arctic varied for the month of January, it was always greater than 14.25 million sq. km.  Since 2005, it has always been below that figure. There has been a 3.2 percent decline in winter Arctic ice for the decade.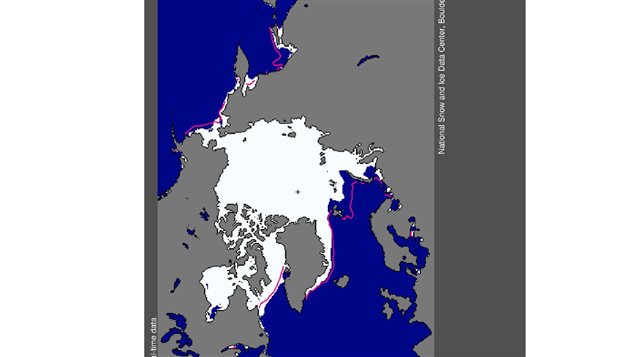 The data also shows below average ice cover in the Gulf of St. Lawrence.
Another study shows that the Greenland ice sheet (which has been losing on average about 8,000 tonnes of ice per second) is changing the salinity of the ocean around it, and affecting ocean currents.
Canadian Tim Dixon, a professor of geophysics at the University of South Florida, says the anount of fresh water now going into the ocean could change the established ocean currents. His co-authored study was published in Nature Communications.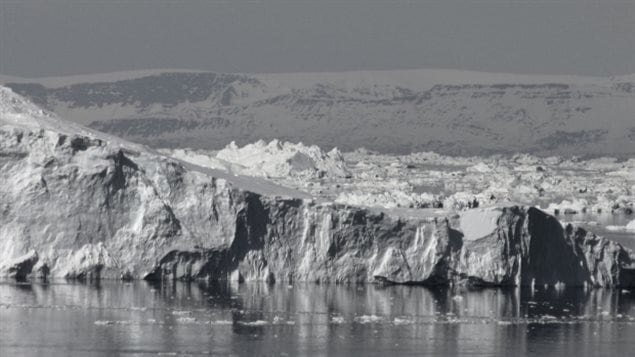 If that happens he says, equatorial regions will become hotter, and northern regions colder to the extent that  many places will become uninhabitable.
Toronto's York University scientist William Colgan says, the Greenland ice sheet is losing so much mass that it is changing the Earth's gravitational field which has been detected by satellites.
The Antarctic has also had a lower ice extent for January although not as dramatic. Still there are concerns that the huge West-Antarctic ice sheet is fragile and could break off, with potentially major consequences for sea-level rise.
Additional information-sources