Canadian animal welfare activists scored another victory on Tuesday when the Retail Council of Canada announced that it will move to sourcing cage-free eggs by 2025.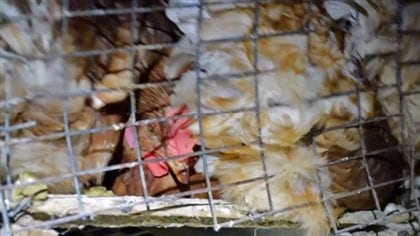 The announcement is the latest in a series of commitments from major Canadian companies, including Tim Hortons, McDonald's Canada, A&W and others, which announced similar moves following pressure from activists.
Among the companies affected by the Retail Council of Canada announcement are Loblaw's, Metro Inc. Sobeys Inc. and Wal-Mart Canada Corp.
Sayara Thurston, campaign manager (farm animals) for Humane Society Internaional/Canada, says the decision will impact tens of millions of laying hens and marks the end of confining chickens in cages their entire lives.
Over the last year, animal welfare activists have increased their pressure tactics, stumping for and endorsing politicians who supported animal rights in last fall's federal election, bringing a case before the Supreme Court of Canada and getting a private member's bill introduced in the House of Commons.
Ms. Thurston spoke from Montreal about the latest victory.
Listen