The mayor of a small Ontario town is livid over a U.S. decision allowing another small city in the U.S. to draw its water from the Great Lakes.
Leamington mayor John Paterson, whose town is on Lake Erie and relies heavily on Lake Erie for its town water and agricultural needs, took to social media, denouncing the decision.
He tweeted, "This signals the end of the Great Lakes as we know them. The door has now been opened by irresponsible US government officials".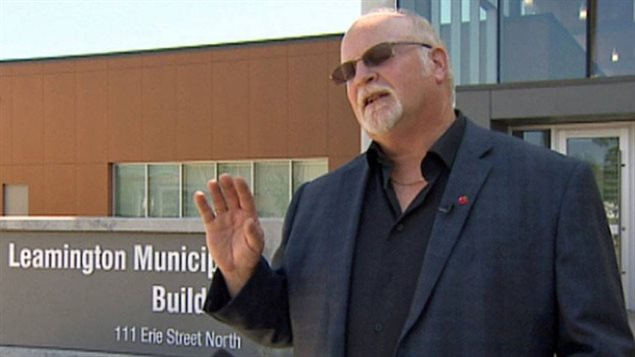 A 2008 American deal among the eight states bordering the lakes, the Great Lakes Compact, said only cities within the Great Lakes watershed could draw water from the lake. The Canadian provinces of Ontario and Quebec, which also border the lakes have a similar agreement, but no jurisdiction over the U.S. states.
A panel representing the eight US Great Lake states  agreed to Waukesha Wisconsin's to draw water from the lake.
Although the town of 70,000 is only 27 kilometres from Lake Michigan, it lies just outside the watershed.
The town's own water supply is dwindling and contaminated with radium, and it is under a court order to find a new supply to meet its daily demand of about 31 million litres of water.
Unprecedented decision
The original Great Lakes Compact was designed to prevent mass transferrals of water to areas outside the watershed in an effort to protect the Great Lakes.
The ruling creates a precendent which is causing concern in Ontario and Quebec.
Critics, like Mayor Paterson say it's a dangerous precedent.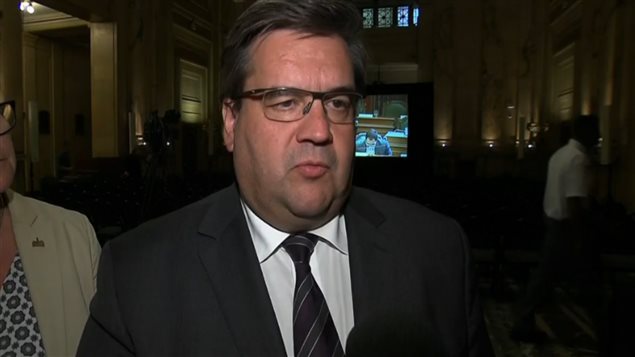 "If you open it up to one, how do you then deny it to, let's say, the State of California, which is in a drought condition," Paterson said. "If this continues, the Great Lakes won't be very great anymore. They'll be gone".
Waukesha officials say the city will return the water it draws to the lake after it has been treated.
American environmental groups like the Sierra Club, the Alliance for the Great Lakes and the National Wildlife Federation, also denounced the plan saying Waukesha has known about the problem for years and failed to act. They say the city had not exhausted other options such as treating its groundwater for contamination.
The Alliance in a 2013 report had identified eight other cities near the watershed that might also seek Great Lakes water if Waukesha succeeded in its request.
Additional information sources