New technologies reveal that many birds fly father, faster, and through more varied routes than previously thought, indicates a new report. The information reinforces the notion that billions of birds migrate from the massive boreal forest that spans northern Canada. It also shows that birds depend on much larger masses of healthy habitat that was previously thought.
The boreal forest is "the breeding ground and the starting point in migration for around three to five billion birds we estimate," says Kevin Smith, national manager of boreal programs for Ducks Unlimited Canada. "So maintaining the diversity and types of habitat across that area is critically important."
Listen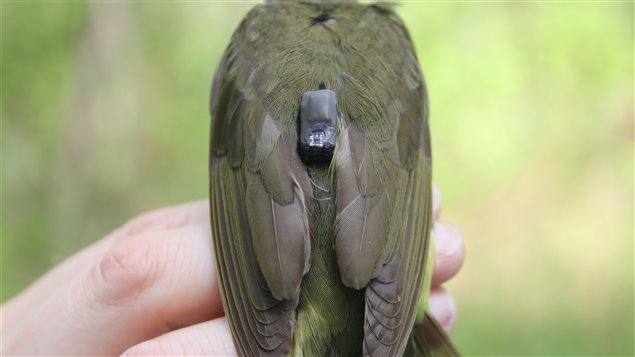 Time for a new treaty, concludes report
It was 100 years ago that the Migratory Bird Convention was passed. It was a treaty that helped many bird species rebound from near extinction. Conservation groups call it a breakthrough, but say it's time for another one.
They are calling on the leaders of Canada, the U.S. and Mexico to "develop a vision for the next 100 years of bird conservation." They would like leaders to protect at least half of the boreal forest and to apply modern standards to developing remaining areas. They also ask that indigenous people play a leading role in conservation efforts and that there be more support for research.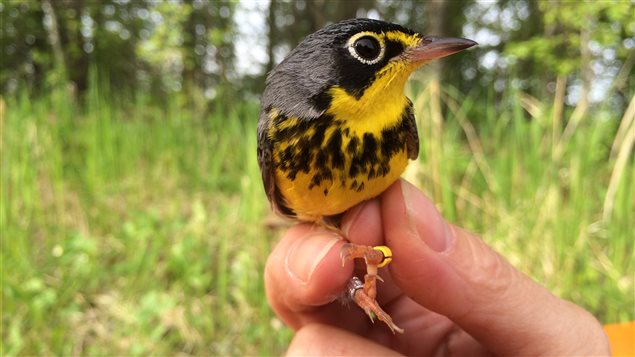 Bird well-being 'a key indicator'
Conservationists are calling on people to pressure governments and business interests to take action. Says Smith, birds are "key indicators of how the habitat is doing in general as climate change occurs and changes to the landscape occur. They're an important piece of the ecosystem. So being able to track and monitor and understand that, and also provide conservation solution is important."
The report is called Charting a Healthy Future for North America's Birds  and it is published by the Boreal Songbird Initiative, Ducks Unlimited, the Cornell Lab of Ornithology, and Environment for the Americas.