While campaigning for the U.S. presidency, Donald Trump made several alarming statements and that begs the question of just how much power he will have to carry out his promises.
Canada is particularly concerned about his vow to scrap the North American Free Trade Agreement (NAFTA) and to withdraw from the Paris Agreement on climate change. Canada and the world are concerned about U.S. military might and the fact that any U.S. president has the right to deploy troops to any region even though he does not have the right to declare war.
No declaration of war needed for military involvement
"On the foreign policy side…he wields considerable authority," says Prof. Don Abelson, chair of political science at Western University. "The United States does not have to declare war in order to become involved militarily.
"The U.S. Congress does not have to provide its support to Donald Trump to abrogate treaties. So, that's something that he can do under international law with six months' notice."
Listen
Scrapping free trade would be devastating for Canada
If Trump were to scrap NAFTA there would be the equivalent of a 10-per-cent tariff on Canadian goods and services, reports the Canadian government's export lending agency (as reported by the Globe and Mail newspaper). The agency estimates that would lead to a drop in Canadian exports of 4.5 per cent, a nearly four-per-cent drop in Canada's GDP and a loss of 737,000 Canadian jobs.
But would it really be in the interests of the U.S. to kill free trade with Canada? The Canadian government says this country is "the U.S.'s largest customer, purchasing US$338 billion in goods and services in 2015."
Trump has vowed to tighten border controls with tougher rules for security and immigration. This too could weaken trade and services between the two countries which in 2015 were valued at $2.4 billion a day.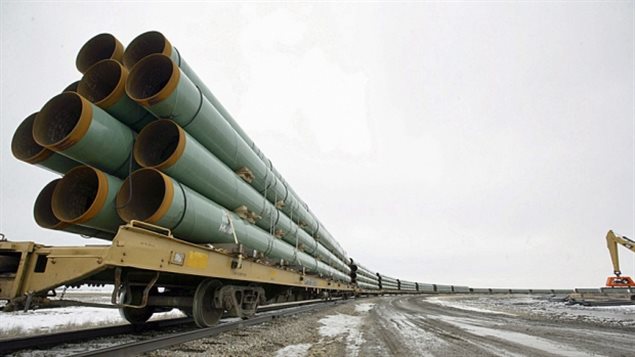 Would Trump revive oil pipeline?
Trump may revive plans to build the Keystone XL pipeline to bring crude from Canada's western oil sands to the U.S. gulf for refining. President Obama refused to allow it. While Trump said the company promoting could refile its application, he added that the US. would want a stake in the project.
Trump could kill climate change efforts
If Trump were to scrap the Paris agreement that would affect the world's efforts to grapple with climate change. The Canadian government has embraced the agreement and has vowed to impose a national pricing scheme for carbon emissions if the provinces don't do so by 2018. This could raise costs for Canadian companies and make them less competitive with American competitors. It could even prompt the Canadian government to pull back on some of its climate change initiatives.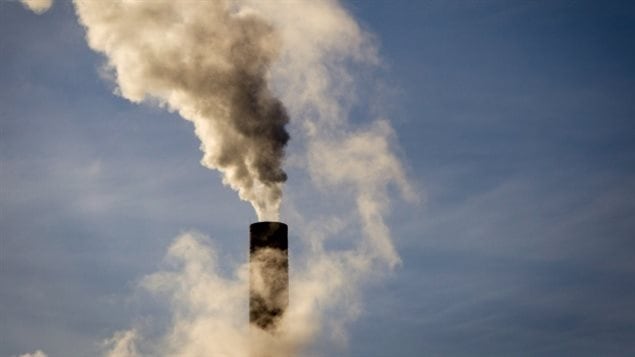 'A big question mark'
"We're going to have to see how he positions himself internationally, how he works with Canada, how he works with other allies," says Abelson. "At this point we just don't know because the American people have just elected someone who has no political experience, very little knowledge of world affairs, very little knowledge of the Canada-U.S. relationship and, right now, it's just a big question mark.
"We don't know exactly what is going to happen." Will Trump, for example, follow through on threats to pull the U.S. out of NATO. Besides taking contradictory positions, Trump is said to be impatient with policy briefings. So, it is not clear how much he will listen to advice.
Less power on domestic issues
In terms of how much power Trump will have, a U.S. president must get the support of Congress for domestic issues such as education health. Trump's power is strengthened by the fact that Republicans have a majority in both the House of Representatives and the Senate. But, for example, if he seeks to build a wall on the Mexican border, Mexico will never pay for it and Trump would need approval of two-thirds of the Senate. Republicans only make up half.
'We should be deeply concerned'
While Trump's power will be limited in domestic matters, he will have much more effect on the international stage. Says Abelson, "I think in foreign policy we should be deeply concerned about someone who has made a number of outlandish comments about world leaders, a number of inflammatory comments about minority groups, his position on refugees," to name just a few.