Canadian Press reports that Tima Kurdi is writing a memoir entitled "The Boy on the Beach: A Syrian Family's Story of Love, Loss, and Hope During the Global Refugee Crisis." It is expected to be published by Simon & Schuster Canada in the spring of 2018.
The photograph of the lifeless body of little Alan Kurdi washed up on a Turkish beach shocked the world in September 2015. It drew attention to the plight of Syrian refugees risking their lives fleeing the war.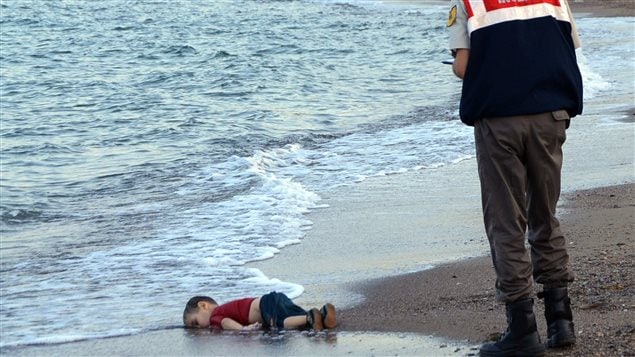 Family has settled in Canada
At the time, Tima Kurdi spoke of her family's grief from her home in the western province of British Columbia. She later sponsored her brother and the surviving members of Alan's family to come and settle in Canada. They arrived last year.
Her book will describe her own experience coming to Canada from Syria as well as the rest of the family's.